Will & Jada Talk About Why Jada Never Wanted To Be Married, Her Sacrifices & Discontent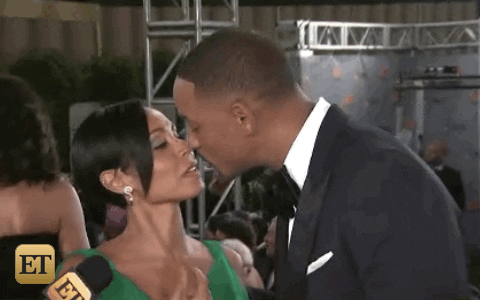 The external versus internal relationship
Will: Externally everything was beautiful. As a couple we are magical. We win in the material world. When we do it together, we win. The Karate Kid, "Whip My Hair," and the Nobel Peace Prize, our family did that in a six month period. The only interview Barack Obama did when he won the Nobel Peace Prize was me and mommy. Externally our family was winning. And there was a period when Mommy woke up and cried forty-five days straight. It was every morning. I think that's the worst I've ever felt in our marriage. I was failing miserably but on the outside I was winning. Built the house and called it Her Lake.
And during that time, I remember saying, 'I built this house for you.' And she said, 'You built this house for you.' It was devastating for me accept that I built the house for me. In my mind i was saying I was building it for her, but I wasn't. I wanted this house. I called it Her Lake as an ego cover. And Jada was calling me on that. I was building a picture. I grew up in a household where I was scared and watched my father beat my mother up. So I was going to build the complete opposite of that.
And I had the public perception of I wanted to project of the relationship.