Will & Jada Talk About Why Jada Never Wanted To Be Married, Her Sacrifices & Discontent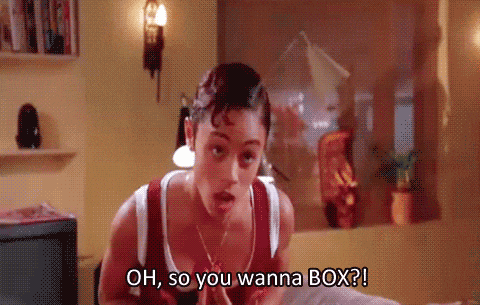 The moment that changed their communication
Will: There was the moment that launched our communication. It was a party we were having at the house and
Jada, this is deal. I grew up in a household where I watched my father punch my mother in the face. I will not create a house, a space, an interaction with a person where there's profanity and violence. If you have to talk to me like that, we can't be together. We're not going to use any profanity in our interactions. We're not going to raise our voice. We're not going to be violent. I can't do it. And she was like, 'Well you're not going to be hitting me in my motherf*cking forehead.' And I was like, 'Get out.' And she was looking like, that was the dumbest crap she'd ever heard in her life. She was like, 'So you would break up with me over some words.' And I was like, 'Yeah, I just did. We're not cursing.' And her eyes welled up with tears and she was like, 'Ok.' It was twenty years before we used profanity in any conversation that we had. We never raised our voices. We took communication courses all of that.
Gammy: You never raised your voice?
Jada: We couldn't afford to. It could have gotten ugly. We wouldn't have been able to nurture kindness, love. You really have to discipline yourself. For me, I had to handle that within myself to see 'Okay, what are you angry about?' And then come to peace and then go and talk to Will when I can actually have a conversation. You're not communicating when you're talking to each other in anger. What I realize is you're beating up on someone you say you love versus handle that with yourself. Go through my thoughts, go cry, go curse, go kick a tree. Because then you just create more problems.
Will: Because you can never pull it back. You can apologize a thousand times but you can never pull it back and then you get addicted to it also. Once you call somebody a bitch a couple times, it's real easy to repeat it. We were not the ones.
Jada: And we both instinctually knew that.
Will: I preplanned what I would say in my head. I would say, 'I'm impaired. I can't be loving right now. I can't be kind right now. So you have to let me go and I will come back to you in the way that you deserve.'
Jada: Or he would say, 'Ima leave before I knock your head off. I'll see you in a minute.'