Will & Jada Talk About Why Jada Never Wanted To Be Married, Her Sacrifices & Discontent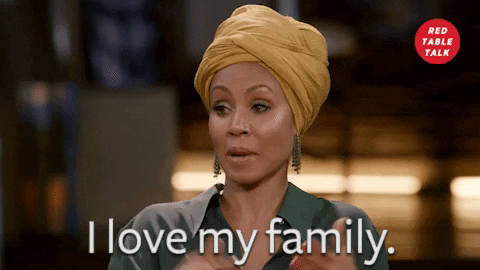 Jada's sacrifices
Willow: That's actually kind of sad. Because I know how much you wanted to have that kind of life.
Jada: It's ok because I got you and Jaden out the deal. Everything happens for a reason. Then we started dating and I got pregnant, two years in. I knew the moment after the act that I was pregnant. The moment. I knew that night. He didn't believe me but I knew. You know those big turning locks, I could feel that in my womb.
Will: I was like 'Babe, I think scientifically you're not pregnant.'
Jada: I cried that whole night. I cried all night long. My life is never going to be the same.
Will: I thought it was funny.
Jada: I was like 'What am I going to do now?' I really didn't want to get married.
Will: We only got married because Gammy was crying.
Jada: Well Gammy…it was almost as if Gammy was like you have to get married, so let's talk about the wedding. And I was under so much pressure, being a young actress and pregnant. But I just knew I never wanted to be married.
Gammy: I don't remember your rejection of the idea of marriage. I remember your rejection of the idea of wedding.
Jada: I didn't want a wedding either. Really, I just wanted it to be the two of us on a mountain. Because I was like this is serious business.
Gammy: I'm sorry that I didn't respect your wishes. It was totally a selfish 'I'll never have this experience of my daughter getting married.' Because you were my only child but it was so selfish.
Jada: It's okay.
Will: It was the right call.
Gammy: I know it was the right call for you to marry because the wedding was horrible. Jada was sick she was very unpleasant. She didn't cooperate with anything.
Jada: I was so upset that I had to have a wedding. I was so pissed.
Gammy: She said that she never wanted to get married. Did you?
Will: There wasn't a day in my life when I wanted anything other than being married and having a family. Literally 5-years-old, I was picturing what my family would be.