You'll often see people on social media say things like "If Will and Jada break up, I'll stop believing in love." It's partiially people being dramatic for attention on the Gram or what not. But there is some truth to the idea that for the past twenty years, Will and Jada's relationship has been what appears to be a shining example of Black love, Black family, Black excellence. And from the outside looking in, all of it is ideal and all of it is perfect. But in today's episode of the "Red Table Talk," the two got very open and very honest about the struggles they faced in their relationship and how they overcame them–starting with the fact that Jada never wanted to be married in the first place. Check out highlights and the full episode on the following pages.

How they met…
Jada: The first time I met you was at "The Fresh Prince" and they said I was too short but you were there.
Will: You were on "Different World"
Jada: I actually think I went on one date with Alfonso. We went on one date together.
Will: He took me on a motorcycle or something. So I was like 'Yo dude, I saw this girl on a "Different World." Her name is Jada.
I have a thing, I recognize when I see a person if our relationship can be exponential. The first night with Jazzy Jeff, 15 minutes I was like, 'Yo me and that dude can create.' I just feel it and I know it when somebody is right for me. First night I met Alfonso. We were playing and I was like 'Me and that dude are magic.' When I saw you on "Different World," it was that thing. The bell rings and I knew that there was something in our energy that would be magic. So I was like 'Alf hook it up.'
I walked in. I sat down in the audience. And Alf was like, 'That's my boy who knows her.' And I was like, 'Who's that girl he's with?'  The dude who was going to introduce me to Jada was with another girl and it was Sheree. I went to Different World to meet Jada and met Sheree and ended up marrying Sheree and having Trey with Sheree. I didn't meet Jada that day.
How their relationship began.
Will: Me and Sheree had a party at our house or something. We had all these near misses. And every time we saw each other, it was always this beautiful energy. The real time was Duane and Tisha had a thing and we sat down at the Baked Potato and we talked. It was a really unique, beautiful power. We just had that moment but I was married and that was it.
Jada: We did not have an affair when he was married. Let's be clear about that.
Will: The next night me and Sheree went to dinner and I sat down and it was one of the most bizarre emotions that I ever had after we had that talk. We were at the Palm and I remember I had to get up from dinner when I had the realization that I wasn't with the person I was supposed to be with.
Jada: But you would have stayed with her forever.
Will: Forever. I would have never gotten divorced. I went in the bathroom at the Palm and I broke down in tears. And I was crying uncontrollably and then laughing, like 'What the heck is wrong with me?' And I was crying and laughing. (Happy that I figured it out but devastated that it would never come to fruition.) I knew that was the woman I was supposed to be with but I was never getting divorced. I don't get divorced. And then Sheree filed for divorce. She filed for divorce on Valentine's Day. And I still told her 'No. You can't have a divorce.' And she was like, 'So you're going to make somebody stay with you who doesn't love you?' And I was like, 'No I'm actually not.' That was the one that got me.
I went to sign the divorce papers and I was at the car. And I had Jada's number. I literally walked right out from there. I called Jada because you had bought a farm in Baltimore. She was not going to live in Hollywood. She had left the business. I said, 'Ayye Jada what's up. This Will.' And I said, 'Are you seeing anybody?' She said, 'Uhh No.' And I said, 'Cool, you're seeing me now.'
Jada: And my dumb ass was like, 'Okay.'
Will: She got on a plane, came back to LA and never spent one night in the house she bought.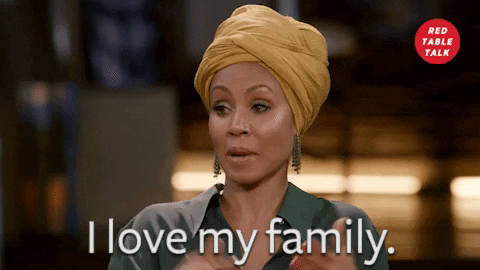 Jada's sacrifices
Willow: That's actually kind of sad. Because I know how much you wanted to have that kind of life.
Jada: It's ok because I got you and Jaden out the deal. Everything happens for a reason. Then we started dating and I got pregnant, two years in. I knew the moment after the act that I was pregnant. The moment. I knew that night. He didn't believe me but I knew. You know those big turning locks, I could feel that in my womb.
Will: I was like 'Babe, I think scientifically you're not pregnant.'
Jada: I cried that whole night. I cried all night long. My life is never going to be the same.
Will: I thought it was funny.
Jada: I was like 'What am I going to do now?' I really didn't want to get married.
Will: We only got married because Gammy was crying.
Jada: Well Gammy…it was almost as if Gammy was like you have to get married, so let's talk about the wedding. And I was under so much pressure, being a young actress and pregnant. But I just knew I never wanted to be married.
Gammy: I don't remember your rejection of the idea of marriage. I remember your rejection of the idea of wedding.
Jada: I didn't want a wedding either. Really, I just wanted it to be the two of us on a mountain. Because I was like this is serious business.
Gammy: I'm sorry that I didn't respect your wishes. It was totally a selfish 'I'll never have this experience of my daughter getting married.' Because you were my only child but it was so selfish.
Jada: It's okay.
Will: It was the right call.
Gammy: I know it was the right call for you to marry because the wedding was horrible. Jada was sick she was very unpleasant. She didn't cooperate with anything.
Jada: I was so upset that I had to have a wedding. I was so pissed.
Gammy: She said that she never wanted to get married. Did you?
Will: There wasn't a day in my life when I wanted anything other than being married and having a family. Literally 5-years-old, I was picturing what my family would be.
Why Jada didn't want to be married
Will: What was the fundamental bump about the idea of marriage that you were against?
Jada: I just never really agreed with the construct. I just don't agree with it. I never have, I still don't. Til death do us part is real for me. It's just all the rules and the ideas because of this title "wife." The accepted convention of the idea of wife, I'm not that.
Will: I read something when we first got together. The most successful men in history have been married. And I knew for me, I would squander my life if I was running around. The way my mind works, I can only excel for a woman.
Jada: I think a lot of men are like that though. I think women are true motivators for men.
Will: And I think the one thing that has been the greatest motivator and asset for me with you is your absolute refusal to accept anything from me other than the best that I can possibly be.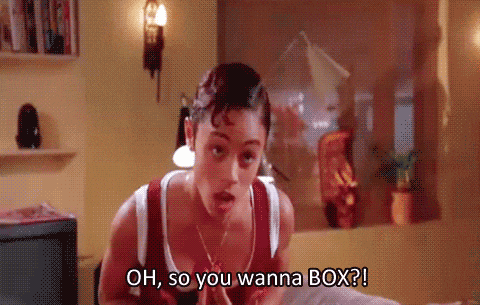 The moment that changed their communication
Will: There was the moment that launched our communication. It was a party we were having at the house and
Jada, this is deal. I grew up in a household where I watched my father punch my mother in the face. I will not create a house, a space, an interaction with a person where there's profanity and violence. If you have to talk to me like that, we can't be together. We're not going to use any profanity in our interactions. We're not going to raise our voice. We're not going to be violent. I can't do it. And she was like, 'Well you're not going to be hitting me in my motherf*cking forehead.' And I was like, 'Get out.' And she was looking like, that was the dumbest crap she'd ever heard in her life. She was like, 'So you would break up with me over some words.' And I was like, 'Yeah, I just did. We're not cursing.' And her eyes welled up with tears and she was like, 'Ok.' It was twenty years before we used profanity in any conversation that we had. We never raised our voices. We took communication courses all of that.
Gammy: You never raised your voice?
Jada: We couldn't afford to. It could have gotten ugly. We wouldn't have been able to nurture kindness, love. You really have to discipline yourself. For me, I had to handle that within myself to see 'Okay, what are you angry about?' And then come to peace and then go and talk to Will when I can actually have a conversation. You're not communicating when you're talking to each other in anger. What I realize is you're beating up on someone you say you love versus handle that with yourself. Go through my thoughts, go cry, go curse, go kick a tree. Because then you just create more problems.
Will: Because you can never pull it back. You can apologize a thousand times but you can never pull it back and then you get addicted to it also. Once you call somebody a bitch a couple times, it's real easy to repeat it. We were not the ones.
Jada: And we both instinctually knew that.
Will: I preplanned what I would say in my head. I would say, 'I'm impaired. I can't be loving right now. I can't be kind right now. So you have to let me go and I will come back to you in the way that you deserve.'
Jada: Or he would say, 'Ima leave before I knock your head off. I'll see you in a minute.'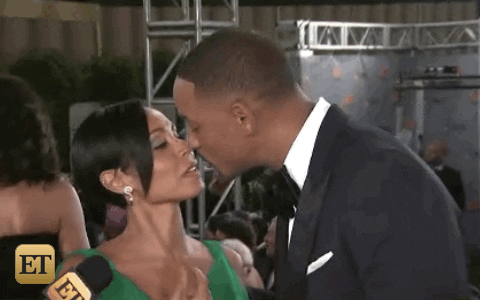 The external versus internal relationship
Will: Externally everything was beautiful. As a couple we are magical. We win in the material world. When we do it together, we win. The Karate Kid, "Whip My Hair," and the Nobel Peace Prize, our family did that in a six month period. The only interview Barack Obama did when he won the Nobel Peace Prize was me and mommy. Externally our family was winning. And there was a period when Mommy woke up and cried forty-five days straight. It was every morning. I think that's the worst I've ever felt in our marriage. I was failing miserably but on the outside I was winning. Built the house and called it Her Lake.
And during that time, I remember saying, 'I built this house for you.' And she said, 'You built this house for you.' It was devastating for me accept that I built the house for me. In my mind i was saying I was building it for her, but I wasn't. I wanted this house. I called it Her Lake as an ego cover. And Jada was calling me on that. I was building a picture. I grew up in a household where I was scared and watched my father beat my mother up. So I was going to build the complete opposite of that.
And I had the public perception of I wanted to project of the relationship.
Ungratefulness?
Gammy: Did you ever feel like Jada was ungrateful?
Will: Hell yeah!
Jada: That was the other thing because there were times when I felt ungrateful. Look at your life! How could you be so unhappy?
Gammy: That's how I felt when I first got wind of your discontent. I just didn't understand. What could possibly be wrong? You have Will!
Jada: And that's what everybody thought. I couldn't talk to anybody.
Will: But Jada's an actress but she had two babies and she had to be home to raise her babies while I got to do everything I wanted to do. She was sacrificing herself to fit my picture but my life wasn't really disrupted in the least.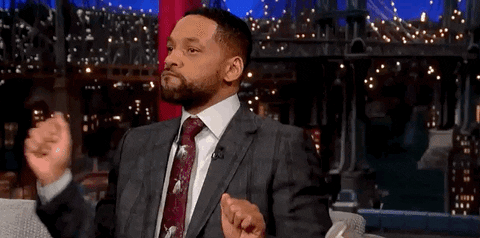 The most damaging aspect of their marriage
If there were an individual, most poisonous aspect of our relationship in the past, is I felt that money and winning made a good relationship. We're succeeding in the world, that means our relationship is good.
Jada: And I would say to him, 'Will, throw away everything that's happening in the outside world, your career, everything and it's just me and you on an island, what do we have?'
Will: And I was like, 'We have the island. We own the island.' I so didn't comprehend that. Not only did I not understand, I didn't care. I was unaware of what it meant to truly connect with somebody.
Jada: I had been trying to live up to an expectation for Will.
https://www.instagram.com/p/BoWo-kzDcPd/?taken-by=jadapinkettsmith
Fear
Will: And you were trapped in a life that you didn't build, that you didn't want.
Jada: But I had to come to the understanding that I allowed myself to have. You accepted all of that because of your fear. Fear of not wanting to rock the boat I had kids. It's a lot of stuff you let slide and go past that angers you but you get resentment but you don't change it because you're scared.
Will: And that was around the time Willow, I was so mad at you this day. When you put your hand on my face. And me and Jada are going through it. And she goes, 'Oh Daddy, it's so sad. Mommy isn't it sad?' And Jada was like, 'What?' 'Daddy has a picture of a family in his mind and it's not us.'
Willow: It was such deep truth but I was just stating the obvious.
Jada: Out of the mouth of babes. And the turning point for me in our relationship for me happened when I turned forty. I was just like, 'I can't do this, like this anymore.'
You can watch the full episode on the next page.