BET kept promoting the second episode of the New Edition story saying that the drama was on the way. And they didn't lie. Part two of the movie was all about conflict. Conflict between the boys, the boys and the record label, conflict between the mothers, between Bobby and himself and even between old manager and new. Check out the memorable and enlightening moments from part 2.

Fighting
Surely you've noticed that these dudes love to fight one another. Part of it is growing pains, hormones and what not. But a lot of it has to do with the frustrations of working, traveling, and living with your group members/friends all the time. And of course Bobby's antics and desire to stand out didn't exactly make the situation better.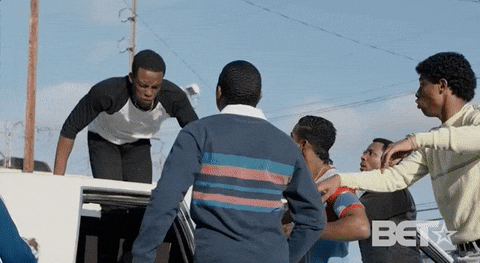 Wanting to kick Mike out
After Mike literally tried to kill Bobby by choking him out, Gary told the group that the mothers decided he needed to go. But when it came time to actually get rid of him, it was Bobby who saved him.
Birth of Bobby's first child
There was a really sweet moment when Bobby welcomes his first son into the world and we see just how strong the bonds of these brothers are. And not even a couple of minutes later, we see how the business of being in a boy band keeps them from celebrating this moment publicly.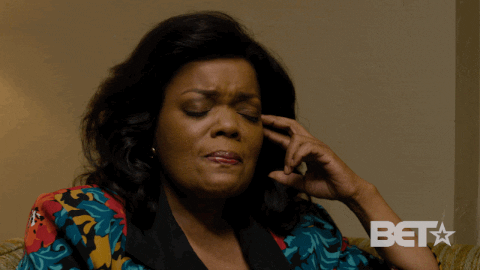 The Mothers
It only makes sense that parents would be involved in their child's life, especially when the child is traveling the world instead of sitting in a classroom. But it's still very interesting to see how much of a role these women played in the boys' career decisions.
The Return Of Brooke
I was so happy to see Brooke walk into that warehouse. Lord knows he deserves all the credit. And I was particularly pleased to see that he had the opportunity to tell Gary about himself before he reunited with the boys. And judging by the credits, it would seem that the group maintained some type of relationship with Brooke over the years. He's one of the biopic's executive producers.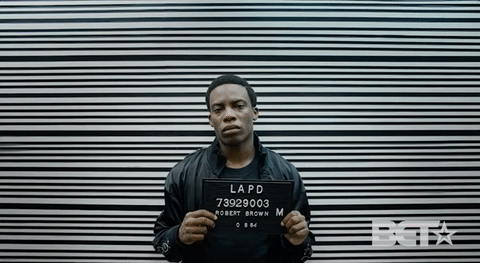 Bobby the Bad Boy
Man! We knew Bobby was out here wylin. But to see it is a different story. Missing shows, messing up shows, doing drugs. The only bright side in watching all of this destruction is that we know Bobby is still around today. What I found particularly interesting is that Bobby has said that he never did drugs until he met Whitney Houston. But the scenes from the biopic determined that was a lie. I'm inclined to believe this version of the truth, especially considering the fact that Bobby himself is one of the executive producers. Dude has had a hard life. Still, for as much drama as he caused, it still hurt me to see the group members vote him out, especially after he chose to save Mike.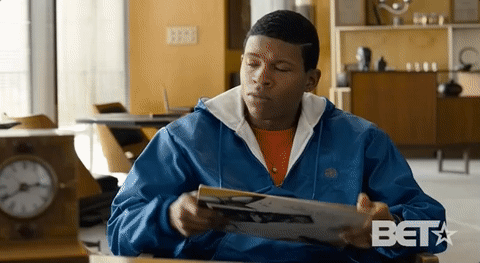 Jheryl Busby giving Mike the Real
Though Jheryl Busby wasn't exactly excited about New Edition from the start, he did look out for the group when Michael Bivins came to ask him about their contract and where all of their money was going. And it was his information that helped him severe ties with Gary.
Mike checking Gary
If you're going to tell somebody about themselves and stop being their meal ticket, the least they could do for you is pay for your dinner. I love the way Mike handled this situation. Rolled up with a lawyer and a letter and left with prime rib. And while there were times when I felt that Gary might have been looking out for the boys, the fact that he was pocketing all of that money while their families were still living in the projects shows just how much he cared.
Jheryl Getting Bobby Together
One of realest scenes ever came when Jheryl went back to Boston to pull Bobby out of the drug-induced haze he found himself in, snorting coke in his momma's house. The words he said to him in the car about going to L.A. and making an album or staying in Boston and dying were the absolute truth. Thank God he listened. Apparently, Busby is something like an angel figure in a lot of musicians' lives. In an interview before the premiere of the biopic, Tank explained that Busby was the first man to give him his big break in the music industry.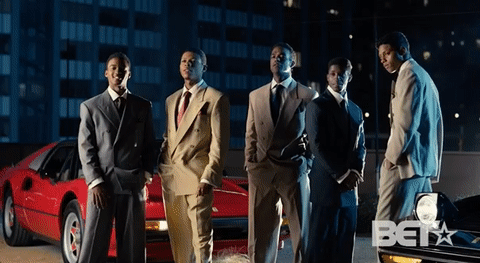 Johnny Gill
After their interview with "The Breakfast Club," this morning, Charlamagne tweeted that without Mike Bivins we wouldn't even be talking about New Edition today. And it's true. A lot of his decision making, kept them relevant through several changing climates. Just as Bobby was leaving and the group was looking for a mature sound, it was Mike's decision to bring in Johnny Gill that kept them hot.
Can You Stand the Rain?
I so love the fact that the directors made the choice to let so much of this song play. It reminds us how genius the pairing of Johnny Gill and Ralph Tresvant's voices were, the fact that New Edition had successfully achieved the more mature sound they were searching for and is also a great nod to the actors who were able to match the group members' original tones.
Veronica Wells is the culture editor at MadameNoire.com. She is also the author of "Bettah Days." You can follow her on Facebook and Twitter @VDubShrug.