By now, you've probably heard that after calling off her engagement to former MLB player Alex Rodriguez, Jennifer Lopez, has been seen out and about with another ex-fiance, actor Ben Affleck. While I personally have some thoughts about why Jenny from the block might be doing all of this (i.e. to get the people talking), it raises a good question about relationships in general. Most of the time, we're told never to go back to an ex. People say things like "You broke up for a reason." "Don't make the same mistake twice." But we all know that's not exactly true. And many of us will find ourselves circling the same block more than once trying to figure it out.
Sometimes that decision ends in chaos and calamity and other times your ex could end up being the one you needed all along. Here are some ways you can help decide if you should give that person another shot.
The timing was off 
Nothing can turn a good relationship bad like the wrong timing. Maybe you were climbing the career ladder when you first met this person. Maybe they had family issues that demanded so much of their time and attention they weren't able to devote enough of it to you and the budding relationship. Sometimes it beez like that. Does that mean the relationship couldn't work in the future when things are a bit better in each of your lives? Not at all. This might be worth exploring again.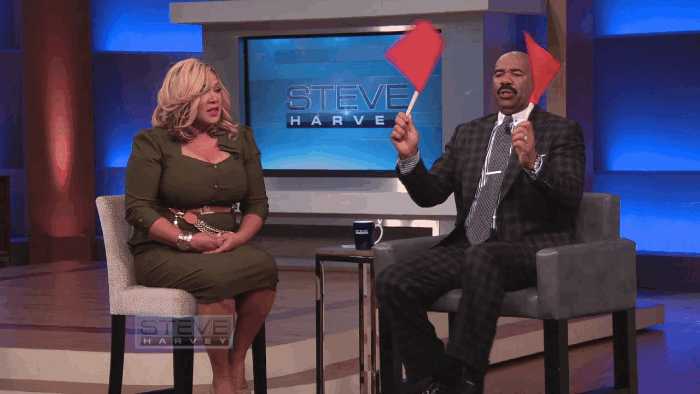 There were no serious red flags 
You have to be honest about yourself when you ask this question. Were there red flags in your relationship? Did this person show signs that they might be controlling, possessive, overly jealous? Were there aspects of their personally you deeply disliked but you overlooked for the sake of the relationship? If the answer is yes or even maybe to even of these questions, it might be better to leave the ex alone and find a better fit. If not, then go ahead and see if you can make it work this time.
The breakup was amicable 
If you noticed that when you two called off your relationship, you were both able to handle it maturely and with respect for one another, that's not only a good sign about the person's ability to handle rejection; it also speaks to the fact that perhaps your feelings for one another were stronger than any type of ego that might have made him or her act out. Maybe they're mature enough to see how you two would handle a second try.
They helped you grow  
Did this person teach you new things? Were they patient with your weaknesses but gently try to encourage you to do and be better? Did you find yourself implementing some of their practices, routines or thought patterns into your life even after you broke up? If so, that might be a good indication that they may just have more to teach you. It could be worth another shot.
They never disrespected you  
It's one thing to get your feelings hurt in a relationship. That's natural and bound to happen in even the most healthy pairings. But there's a difference between having a hurt ego and allowing someone to disrespect your personhood. If you felt small in their presence or were afraid to be your full self for fear that it might be criticized, then leave it alone.
Your friends, family and animals liked them
As much as we should all be making our own life decisions, if your friends and family are people who have your best interests at heart, they're going to want you to be with the right person. And if they're really down, they'll tell you when you're with the wrong one. If you have animals in your life who just loved your ex, that's also a good sign as well. Animals are generally a good judge of character and generally have loyalty to their owner over a new person. If they warmed up to the love in your life, that person might not be so bad.
You had a feeling you were supposed to be together 
For those of you who are keenly in touch with your spiritual side, maybe being around this person made you feel comfortable an at ease in a way you hadn't felt before. Maybe being around them you go the sense that you could be together for quite some time. Maybe life or your brain just got in the way. If that's the case, see if you're reading your intuition right or you're trying to force a relationship that won't work.
Loneliness or societal pressure is not your biggest motivator
Let's be honest more than a few of us have gone back to bad relationships because were lonely laying in the bed at night. Or we just saw another engagement post on Instagram and it triggered something within us. Those are not good reasons to reach out to an ex. Before you pick up the phone, ask yourself some hard questions about your real motivators, sleep on it if you have to. If there was nothing "wrong" during the first go-round, carefully consider reaching out again.
You liked yourself when you were with them 
I always roll my eyes when people offer up cliches like the right man can bring out different sides of a woman. As overused as that might be, it's true. Some people will make you feel more insecure, angry, vengeful. And other people will appeal to your higher self. They make you want to be better. They encourage you to pursue your goals, they're always there to support. Those are the people you should be around. If this person offered that to you, hit them up.