Remember Ms. Parker From Friday? This Is What Kathleen Bradley Looks Like Now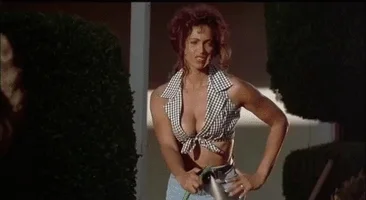 If you're like most Black people in America, you've seen or you're familiar with Ice Cube's first foray into film Friday. And so you may remember one of the cameo characters Ms. Parker. She was the older woman who lived in the neighborhood. She taunted Smokey and Craig by watering her lawn in a low cut, cleavage baring top and booty cutters.
And while there was no denying that Mrs. Parker was a seductress back in the '90's, people after a recent picture of the 66-year-old actress, Kathleen Bradley and her co-star Angela Means, better known as "Bye Felicia," popped up on the internet, Twitter has decided that she could still get it. Check the picture and few others on the following pages.