A Hollywood Exec Said Black Women Don't Watch Horror Films…But Here's Why We're About To Start
Tracy Oliver is making moves. After writing for the hit comedy, Girls Trip, she's been presented with some new opportunities, new projects and new chances to stunt. As we reported earlier, one of those projects is a horror film produced with the help of Pharrell, Survive The Night.
In speaking about the film during a recent interview with Rookie, Oliver shared the challenges she's faced as a Black woman taking on a genre not often occupied by Black people, let alone Black women.
"So, I sold a horror movie. I've always loved the horror/thriller genre…As you know, there are not a lot of Black people in that space. Jordan Peele broke through in a major way with Get Out, which I love was inspired by. I'd already said prior to Get Out coming out, when people would ask what I'd want to do next–this sounds random because people don't think of Black women and horror–but I was like, I want to do a horror movie, and not only do I want to do a horror movie, but I want it to be with Black women. So people were like, "That's an interesting combination." One of the execs who passed on it, his issue with it was: "Do Black women watch horror movies?"…He was just like, "I don't think that happens."
If I'm being completely honest, I had two reactions to this comment. The first, "Ugh, racist." And then the second, "I really don't mess with horror films though." Which was a bit discouraging. I'd hate to side with a backward thinking Hollywood executive over the Black woman trying to make change in the industry. I can't. I won't.
So instead, I asked myself to consider some things. Maybe I haven't been engaged in horror films because none of them have reflected me or my interests, my likeness. Perhaps I just couldn't relate. I mean, I loved Get Out. I've seen it quite a bit since it was released and it is terrifying. Not to say that a horror or thriller needs to be about race to get Black folk involved, maybe to get Black women into theaters, we just need to see someone who looks like us.
That train of thought sent me to the imagination station where I got on the train called "What would a horror film with Black women look like?"
Let's travel shall we?
She wouldn't die immediately
One of the biggest and most valid gripes Black folk have with horror films is that when someone does make the decision to include us, historically, we've been the first one to die. With a Black woman as the protagonist, if she does die, it wouldn't be five minutes into the action.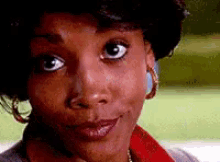 No Dumb "White Girl" Decisions
Just the other day, I watched an Instagram skit of a woman being chased by an ax murderer. And all she kept doing was perpetually falling. So much so that the thrill of the chase became boring to the murderer and he just walked away. For Black folks, that's what it's like watching horror movies where White women perpetually make decisions that aren't in their best interests. Investigating strange noises instead of getting the hell out, summoning dark spirits instead of rebuking them, it's just not smart. If Black women are going to be in horror flicks, things are going to have to change.
She would use some type of intuition
Women's intuition is a real thing. And while I know it's not allotted to Black women specifically; for some reason the powers that be, have not chosen to exclude that element the horror films we've seen in the past. If studios want Black people to support their horror films with Black leads, that can't be the case.
A Black woman would get a chance to show her intellect
The characters who emerge victorious and alive at the end of a horror film are those who use their brains to outsmart and escape their captors or assailants. I would love to see a Black woman be celebrated for her intellect as opposed to her sexuality or even beauty, for a change.

We need more Black women heroines in film
Hidden Figures, where the Black women overcame tremendous obstacles and advanced a whole nation, was like balm for Black women theatergoers. As we're seeing now and have known for some time, Black women, for better or worse, often represent the very consciousness of this nation. There's no reason this fact shouldn't be depicted on screen.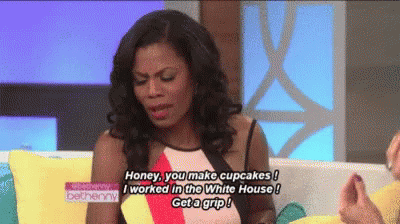 And villains…
Lord knows we, in the words of Solange, have a lot to be mad about. As much as I love a happy ending and root for the good guys, seeing a bad-ass Black girl villain with a backstory that explains her rage would be something I would enjoy watching.
Psychological thriller options are endless
As much as we've been through with the combination of racism, sexism ANDmisogynoir, there are more than enough horrifying stories for people to tell about us. We've been through it all and still manage to come out on top.
Representation
Yes, even in horror films. Black girls and the Black girls living inside grown, Black women, need to know the possibilities.