#FitnessGoals: 42-Year-Old Adina Howard And Her Body Have Twitter All Aflutter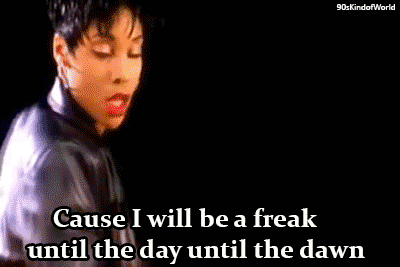 (function(d, s, id) {
if (d.getElementById(id)) return;
var js = d.createElement(s); js.id = id;
js.src = '//cdn4.wibbitz.com/static.js';
d.getElementsByTagName('body')[0].appendChild(js);
}(document, 'script', 'wibbitz-static-embed'));
When you see someone's name trending these days, you are given reason to pause and freak all the way out. I mean, this is 2016 we're talking about. I've had a few false alarms that left me gasping only to find out someone was celebrating a birthday or anniversary. Thanks a lot, Twitter.
With that being said, when I saw Adina Howard's name trending, I got worried. But when I clicked on her name, I was more than happy to see that not only is she alive and well, but the 42-year-old "Freak Like Me" singer looks damn good.
https://twitter.com/adinahoward/status/753297495283806208
//platform.twitter.com/widgets.js
I don't know what she's been doing to stay in shape, but she literally looks like she just dropped "T-Shirt & Panties" yesterday, and that was in 1998, child. She was a sex symbol then, and according to the reaction on Twitter, she's still one to this day. And that's great to know, considering that Howard was one of the first Black women to be open and unabashed when it came to her sexuality.
If you ever wondered what she was up to after the "Freak Like Me" days, she actually got married and became a chef. As she told us in an exclusive interview in 2013, "To me, food is another form of entertainment and it's also a form of seduction. I just want to be inside you. You touch them in ways that music can't touch them. You actually savor the food, it marinates on the inside. You stay with them for a while."
Still unabashed. Still fabulous. Work, Adina!