Last night, the internet was abuzz with an interview between Angela Yee and artist August Alsina.
In promotion of his new album and documentary The Product III: State of Emergency, Alsina spoke about life, love, music, and most interestingly, his relationship with Jada Pinkett-Smith.
For years, there has been speculation that Will and Jada have an open marriage. And some of their comments over the past few years haven't done much to debunk those claims. But if there was just speculation before, August's comments during his interview with Angela seem to have taken things to a whole new level.
During their hour-plus interview, Yee asked, "I remember you put out the song 'Nunya' and a lot of people said, 'Ok August is dating Jada Pinkett-Smith. And that solidified it to people. So what was the real situation with Jada Pinkett-Smith? Because I don't know if you were pursuing her or if you guys had a close family type of relationship. And I would love for you to be able to share that?"
He responded in a vague terms but gave us enough to jump to conclusions that they did have a romantic relationship.
"Here's what I'll say. People can have whatever ideas that they like. But what I'm not okay with is my character being in question-when certain things are questionable that I know is not me. Or that I know that I haven't done. Contrary to what some people may believe, I'm not a troublemaker. I don't like drama. Drama actually makes me nauseous. I also don't think that it's ever important for people to know what I do, who I sleep with, who I date. But in this instance, it's very different because there are so many people side-eyeing me, looking at me questionable about it. I've lost money, friendships, relationships behind it and I think it's because people don't necessarily know the truth. But I've never done anything wrong.

I love those people, literally like my family. I don't have a bad thing to say about them, they are beautiful people. When something starts affecting my life—and not only affecting my life but affecting my wellness, my well-being and also starts to block my heart space. My heart space is blocked. I don't really have a choice but to express my truth. I actually sat down with Will and had a conversation due to their transformation from marriage to life-partnership that they've spoken on several times. And it not involving romanticism. He gave me his blessing and I totally gave myself to that relationship for years of my life. And I truly am really, really loved and have a ton of love for her. I devoted myself to it. I gave my full self to it.

So much so to the point that I can die right now and be okay with knowing that I truly gave myself to somebody. I really loved a person. I experienced that. I know what that feels like. Some people never get that in this lifetime. So I know that I'm completely blessed. This conversation is difficult because it's so much that will be hard for people to understand. But once it starts to affect me and my livelihood, I have to speak up and stand on my ten and anything that may come along with it."
Angela Yee asks, "Is it disappointing that she never addressed it to you? Because you lost out on opportunities…"
He answered, "You know, I really can't even—I never can get into the thought of that because I'm only responsible for myself, right? I'm only responsible for what I do. When I'm repressing and suppressing things and it starts to affect me, I have to address it. I just always stayed silent because I never wanted to be the person to cause confusion because I love these people. I really, genuinely do.  And I have literally never been in love in that kind of way. So much so that being intertwined in that way, walking away from it butchered me. I'm shaken right now because it almost killed me. Not almost. It did. It pushed me into being another person, my newer self. It broke me down. It was a part of me being paralyzed, trying to pull myself apart from it. It probably will be the hardest thing I will ever experience in this lifetime. You know, it's difficult because I never want to be the person to cause any confusion or step on toes but I want to honor myself and honor my authenticity.

And if honoring my authenticity means you hate me, stone me, crucify me or whatever, bury me an honest man."
Honestly, the news is surprising because while there has been speculation about an open marriage for years, there's been no proof. And from the sounds of this interview, it appears that August has finally given it to us.
Interestingly enough though, in an interview with Page Six, a rep for Pinkett-Smith shared that the idea that August and Jada shared a sexual relationship are "Absolutely not true!!"
Sooo…we have questions.
Check them out on the following pages.
When did Will and Jada say their relationship didn't involve romanticism?
For a while, Will and Jada have said that they no longer call themselves a married couple. They're life partners. During an episode of "Red Table Talk," where the two talked about their marriage, Jada shared that they were never divorcing–even if it meant that Will lived on one side of the house with someone else and Jada lived on the other- with a partner of her own.
It seemed like hyperbole…but perhaps not.
Still, in all of their discussions about how their relationship has changed, I never heard or even got the sense that the two were no longer romantically involved. Yet, in his conversation with Angela Yee, that's what Alsina said. And it's interesting.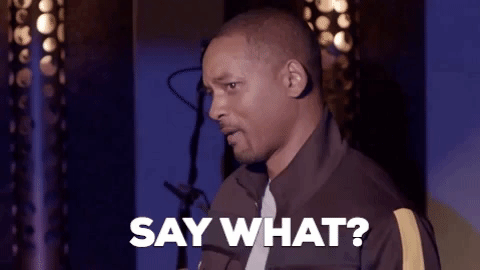 For what exactly did Will give his blessing?
On the surface, from August's comments, it seemed that Will gave his blessing for Jada and the singer to be in a romantic relationship with one another. But it's not explicitly stated. And with matters such as this, it would have been nice for us to have clear and definitive answers. August says he gave his all to the relationship but we don't know exactly what that entailed.
If Jada and August were romantically involved, why didn't she see the relationship as predatory?
During his appearance on "Red Table Talk," Jada says that she met August Alsina when he came to see a performance of Willow and Jaden. Somewhere along the way, Jada learned of August's addiction to percocet. Being that Gammy had her own struggles with heroine, the family took him in to help heal. He went on family vacations with the Smiths, it was a whole thing.
So, with all that in mind, there's no way a romantic relationship would be appropriate. Not only was August around the same age as her children are now when they first met, he came to her in a vulnerable position. And if she came into his life with the intention to help, a relationship that "broke him" wasn't the best way to do that. In fact, it was irresponsible and may have caused additional undue harm.
Did Nunya end the relationship?
You may remember last year, August Alsina released a song called "Nunya," a remake of a Kehlani song. In addition to the audio, Alsina published something like a lyric video featuring a text message conversation with a woman named "Koren," which happens to be Jada's middle name. In the convo, there was also a gif of Jada in her role as Peaches in Low Down Dirty Shame. It did nothing more than fuel the rumors that their relationship was more than platonic.

Is this all to promote an album?
The timing of all of this is very advantageous for August's new project. If this is all some type of marketing scheme, it's working wonders. August's name is trending all over social media along with Jada's. People are scratching their heads trying to understand what's happening. And while no one is talking about the music right now, their quest for answers just might lead them to listen to Alsina's album for clues.
Why did the relationship end?
If we are to believe August's words, Will gave his blessing, he never experienced a love like that before, why did the relationship end? Why did it almost kill August and furthermore, why did the passing of his sister serve as a clear sign that he needed to move on?
Will this be addressed on Red Table Talk?
I doubt Jada will ever be able to live this rumor. It's too salacious for people to let go. But the least she could do is host a Red Table Talk episode to address Alsina's claims. Because it looks bad. As someone with a platform that exposes truth, now is the time to share hers. Because if there's any truth to August's story about their relationship, it's more than just a discussion about an open relationship, it's a question of relational abuse and immoral behavior.
You can watch Alsina's full interview with Angela Yee in the video below. His comments about Jada begin at the 16:45 mark.