9 Of Aretha Franklin's Most Diva-ish Moments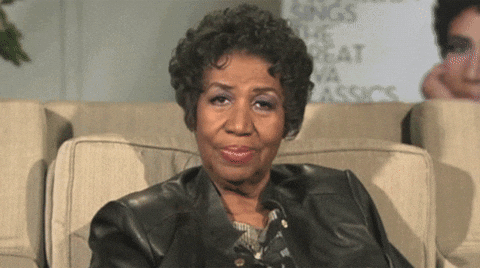 If there was an original diva, it was thee Aretha Franklin. From her furs, her wigs, her dresses, complete with cleavage and the voice to back it up, Franklin had the elements to keep us watching. And while some people mellow with age or over time, Aretha's diva moments only increased over time. Check out some of her most memorable diva moments over the past ten years.
Beautiful Gowns
When Aretha sat down with the Wall Street Journal's Christopher John Farley, he asked her, her opinions of contemporary talent. He named people like Alicia Keys, Whitney Houston and Taylor Swift. Franklin's response was iconic. Instead of speaking of Swift's musical talent, she complimented her…clothing.
Dionne Warwick
During Whitney Houston's funeral, Dionne Warwick stood up and called Aretha Franklin Whitney Houston's godmother. But that wasn't the case and instead of chalking it up to grief and letting it slide, Franklin sent a fax to the Associated Press correcting the error. You can get the specifics about the story, here but Franklin essentially said, "She blatantly lied on me … fully well knowing what she was doing." And when Warwick tried to move on like nothing happened, Franklin let her know that she was still on her sh*t list. "She said, 'Give me a hug.' I said, 'Oh hell no. You couldn't be serious,'" Franklin said.
Liz Smith
There was a long period of time where Franklin showed up to award shows without a bra and her breasts on full display. We all saw it. But in 1993, Liz Smith of the New York Post, decided to write about it. Franklin didn't appreciate the attention and responded to Smith's column.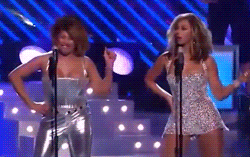 Tina Turner/Beyoncé
When Beyoncé performed with Tina Turner for the 50th Grammy Awards, she introduced her as "The Queen." Franklin took issue with the introduction and made it known.
"I am not sure of whose toes I may have stepped on or whose ego I may have bruised between the Grammy writers and Beyonce," Franklin said in a statement issued by her publicist. "However, I dismissed it as a cheap shot for controversy."
Halle Berry
When asked who she wanted to portray her in a biopic, Franklin was clear that Halle Berry should be tapped for the role. Even after Halle insisted that she wouldn't be able to do the Queen of Soul justice, she suggested that she reconsider.
Patti LaBelle
I cannot forget the moment Aretha Franklin and Patti LaBelle ran into one another during one of Franklin's many White House performances. When LaBelle outstretched her hand to Franklin, she smoothly and shadily moved so she wouldn't be able to touch her.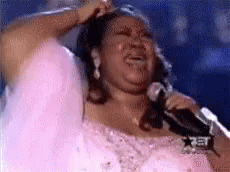 Wig snatch
No words necessary. Only a true diva can rip off her wig and still deliver a stunning vocal…in a ball gown. Impeccable. Even in the gif, you can see the audience is eating it up. You can watch the full performance in the video below.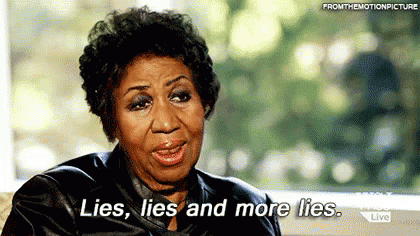 Lies (biography)
In 2014, a biographer made some pretty salacious claims about the entire Franklin family. While the stories he told about Aretha were pretty tame—she made up lovers to keep her name in the press, the stories about her fathers and the orgies he was involved in—as he maintained his position as a pastor were outright scandalous. When someone asked Franklin about the stories in the proposed biography, she responded: "Lies, lies and more lies."
Purse
Such a moment from this iconic woman. And I really appreciate this sentiment along with this particular visual.