People never cease to amaze me. Just when you think you've seen and heard it all, someone pops up with yet another way to expose some facet of humanity I'd never considered. Like celebrity worship.
For the past few days, the internet has been discussing a very pressing question, a choice between what is being described as short versus long-term rewards. It's a doozy.
https://twitter.com/FuckitsBianca/status/958009291432251392
I came across the question when comedian Kev On Stage said that he would, obviously, take the money. And even though he said that there were more than enough people willing to take the dinner over the cash, I wrote them off as young and dumb, mugs who pray to Jay Z in the morning or…I don't know, people who don't understand the concept of money. But last night, as I was scrolling down my Facebook timeline, I noticed that someone I knew, someone I consider to be an intelligent self-starter, said that she would take dinner with the man.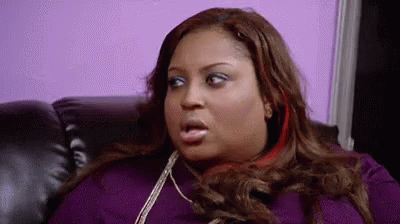 Here are a couple of other people who shared her opinion.
https://twitter.com/John___Lemon/status/958241693597188096
I don't know how $50k only gets you six monts worth of food but alright…
I get it. Jay Z has accomplished quite a bit in his life. And considering the odds stacked against him, it's more than admirable. Chances are plenty of us could learn a lot from him when it comes to entrepreneurship and business decisions. But y'all, I think, from a business standpoint, Jay Z himself would advise you to take that $50k instead of having dinner with him.
As much as people yearn for celebrity access, Jay Z has already given us quite a few lessons over the decades. He wrote a book, along with dream hampton, describing his mentality toward a lot of things, including dedication to and study of your craft, work ethic, excellence, diversifying, managing your own business and more. It's called Decoded. The hardcover is selling for as low as $3.04 at Barnes and Noble. I read it and was definitely inspired. And let me tell you, I would have loved to put $50k to work with that inspiration. (There's also another book written by Zack O'Malley Greenburg Empire State of Mind: How Jay Z Went from Street Corner to Corner Office. This one is going to cost you $4.49.)
There are hours of interviews where Jay Z speaks, again, about work ethic and even more specifically the business decisions and investments, good and bad, he's made over the years. If you listened to the messages on "The Story of O.J." you might have heard them. Don't spend money on dumb sh*t, stunting and trying to impress people. Build up your credit. Buy property. Invest in items that are going to appreciate over time, things that you can pass down to your children.
It's there for us to study.
I think people are under the disillusion that there are secrets to getting rich. Hell, there might be. But if there are, why is the assumption that Jay Z would be so impressed with you that he would be willing to share? There's a good chance that he would simply repeat what you could have heard for free or for little to nothing. While the whole thing raises some red flags about the stock we place on celebrity, I do like that people have so much confidence in themselves. But while $50,000, tax-free dollars are a guarantee, betting that both Jay Z will be at his most generous and I will be at my most persuasive and inspiring is an extreme risk.
Business meetings over dinner often end right there. A person can like you, even believe in your talent and you still might not end up making any money from having had the encounter. Even if Jay Z gives you the secrets, the keys, the cloth talk, how many of us would be willing or able to act on them? And not necessarily because we're lazy or uncommitted, some of us are bound to some things that prevent us from dedicating the time we should to our projects. But if money has you stuck, $50k could go a long way toward getting you out of that hole, providing you the freedom to start making the moves you need to make. You could use it to pay off debt to free up your other cash flow or as an investment in your plan.
I can't understand leaving that type of cash, that type of certainty on the table for a dinner with no promises attached.
As I've said, I was shocked to see that people thought otherwise though. What do you make of this discussion, do you think it would be a good idea to go to dinner instead of taking the money?