You know those people who are positive, perky, see the silver lining, laugh at the small stuff in life and always seem to keep on trucking? Well, first of all, if you started grimacing just at the thought of them, there is a very good chance that you're not one of them. But also, there's something you should know about them: they aren't that way because nothing bad ever happened to them. To believe there is anybody on this planet who has never experienced pain, been lied to, been disappointed or been cheated is incredibly ignorant. Everybody has a story and heartache; what makes people different is how they handle it. Do they let the bad things permanently taint the way they see everything else? Or do they make them grateful for the good thing? Those perky people manage to be that way because they consciously did not allow their painful experiences to make them cynical. Can you say the same for yourself? Here are signs you've become too cynical.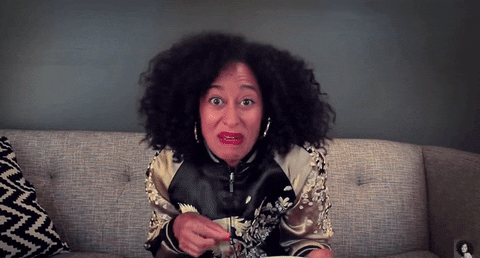 When someone starts to gossip
When someone starts a sentence like, "So so-and-so told me…" you immediately lean in with this nasty smirk, expecting it to be a negative story about somebody. You're almost disappointed when it the story goes, "So-and-so told me that their marriage is going great and they're really happy!"
And you gossip a lot
You don't have to tell someone that so-and-so is broke, or getting a divorce. Did you know that? You could keep that to yourself and life would go on.
You find weddings inconvenient
You think things like, "Why would they have it in that town? Nobody likes that town" and "Spending $50,000 on a marriage that will probably end in divorce? Smart."
You want the guest list
You don't want to go to an event unless you know exactly who will be there. And you won't go if there is one person going of whom you're not that fond.
When somebody doesn't know something
When someone asks you a question, and you're pretty surprised they don't know the answer, you make no attempt to hide it. You've started to think that people's lack of knowledge is their own fault and that it makes them "bad."
You are jealous
Jealousy and cynicism tend to go hand in hand. If your first thought, upon hearing that somebody has achieved something good is, "How did they get that?" rather than, "Good for them!" you're probably cynical.
And suspicious
Here's something else you do when somebody achieves something good–you assume they got it by lying, cheating, or sleeping with somebody.
When someone says, they're dating again…
When your recently single friend tells you she's hitting the dating scene again, you immediately say, "Ugh. I'm so sorry…" rather than, "Oh fun! I'm excited to see how it goes!"
Everything is too expensive
Even if it's not expensive, it's too expensive. The $12 salad should really only be $10 in your opinion. The $25 plate wasn't worth more than $15. You fixate on these things and really let them bother you.
When you see a happy couple…
You make a face kind of like that one. You don't even realize you're doing it anymore.
When somebody gets pregnant…
You say things like, "That's one more person I'll never see again" or "Must have been an attempt to save the marriage." Instead of, you know, nice things like, "What an exciting time for them!"
You avoid busy places
If you walk into a restaurant or bar that's busy, you immediately want to leave because you assume that at some point, somebody will say something that annoys, angers, or offends you.
You don't think anything is an accident
If somebody bumps into you, overcharges you or gives you the wrong directions, you assume they did it on purpose. You don't believe in innocent accidents.
You generalize
You say "Everybody is so this-or-that" and "That's how those things always go" and "That's what the world is coming to."
You're rather selfish
You assume the world is going to be selfish so to beat them to the punch, you are selfish. You steal tables at restaurants that people were waiting for, cut in line at stores, and undertip.