According To Science, Women Have More Stamina Than Men
We all know that men and women are both built and wired differently. Physicality is the most outward: men usually being thought as being stronger. However, according to a new study published in the journal Applied Physiology, Nutrition, and Metabolism, women actually have greater muscle endurance than men.
To come to this conclusion, study researchers asked eight men and nine women around the same age and fitness levels to perform a foot-flexing exercise that uses the muscles in the back of the leg used for everyday tasks like standing and walking. At first, the guys were only faster and more powerful. But it turns out that they tired out faster than the gals. Apparently, women tend to feel less tired than men after endurance activities.
While the study was small, excluded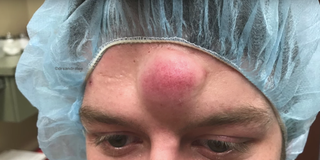 transgender participants, and only test one isolated muscle within the two genders, their findings did suggest that "women can outlast men by a wide margin," said study author Brian Dalton, assistant professor at University of British Columbia Okanagan's School of Health and Exercise Sciences, in a
press release
. "Both sexes have valuable physical abilities."