Amanda Seales Talks Floetry, Checking Caitlyn Jenner & Initially Going Out For the Role Of Tasha On "Insecure"
August 9, 2017

View Comments

Comments
Image via Getty
When Amanda Seales appeared on "The Breakfast Club," it was something like a reunion. The comedian has worked with all three of the co-hosts throughout her career and so the conversation was light and flowing. They talked about everything from her stint with Floetry, checking Caitlyn Jenner, going out for the role of Tasha on "Insecure" and much more. Check out the highlights on the following pages.
Floetry
First of all, I don't fist fight because that's not my forte. I don't do things that I'm not good at. I'm a verbal fighter. There was a certain level of dishonesty, in terms of what I was walking into. And I didn't have the proper representation, also, to have my back. And it's very hard when you don't have people that really support you. We went on the road and they didn't tell the fans that Natalie had left. And I don't look like Natalie. And so much about Floetry was about their look. And I'm telling y'all, in Baltimore, a chick swiped my ankle. In D.C., at the start of the show, everyone had their backs to the stage in protest of me. And every show, I'd have to win the crowd over.
And my frustration with Marsha was that she did not take an active role in bringing me to the crowd with the love that she would have needed to show me for them to show love. She had all the power to say, fakes English accent, 'Alright y'all. It's Floetry but it's different now. Natalie went her own way but we're gonna still keep the vibes going.'
Every single show, she would come with a new way to come out. It was like, 'So I'm going to start singing "Butterflies" and you're going to give the band a pound and then you're going to come to the mic and start singing.
They announced the tour but they didn't announce the situation.
On Marsha specifically
Little did everyone know, prior to all of this, me and music director were f*cking. But no one knew that. So she's doing shady sh*t and he's [coming back and telling me.] And that's the thing, don't be shady. That's it.
My theory is that they wanted me to quit so that she could finish out the tour as just a Marsha tour under the Floetry banner (setting up her solo career.) And I was about to leave in Atlanta because homeboy told me that she cut my solo song. And so I said something to her about it, and she rebuffed me. And then when I got to my room, Dwight texted me and was like 'Turn on Wendy Williams' and Natalie was on there and she was just going hard.
'Amanda Seales is not Floetry. Floetry is Marsha and Natalie. And if you're going to a show, just know I'm going to be there.' I'm going to be there.
So I call Marsha's room like 'What's going on?' And you know when you need a certain response to feel comfortable? I didn't get that response. I didn't get like a 'Nah girl, it's me and you.' I got like a 'Yeah…I don't know playa.'
So I was about to leave and the drummer is the one who stopped me. The drummer was like, 'Listen they want you to leave. And if you leave, you're giving in to them. You're giving in to their negativity, you're giving into their expectations that you are weak. And if you stay, what you're showing is that you're going to persevere regardless. And honestly, this is about your journey. Don't let them steer you off your journey.'
After that, me and Marsha ended up coming to an understanding. And Marsha is an incredible vocalist. Her ability to stack vocals and make melodies was incredible so I got to learn from one of the greats in that respect and it really changed my music. And every time you get to go on the road and make your art, you're learning.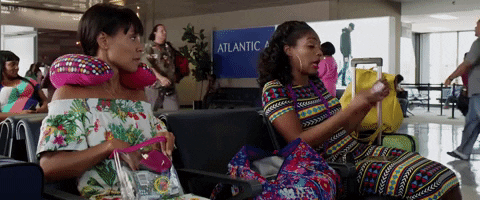 Girls Trip
Me and Tiffany were the last two up for the role for "Girls Trip." And I was like 'Why are y'all making me do this?' This is Tiffany's role. All of us know that. In L.A. there's a small group of folks auditioning. We'll all see a script and know who this is for.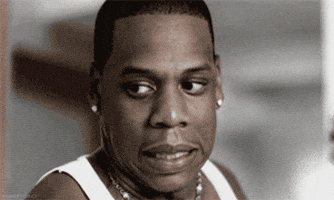 Rumor that she was fired by Jay Z
That's been my mother's theory for years.
Story was she wanted Jay Z on her album and asked him for his number. and her superiors thought it was inappropriate.
Let me look dead in this camera and tell y'all, that is not…Do you see this look of befuddlement. There was always too many situations where Hov was there and then funny stuff happened with me. That's happened like three different times. I got in trouble at Sirius one time because he was sitting there in the lobby and I was like, 'What you doing?' And he was like 'Nothing.' So I was like, 'You want to do an interview?' And he was like, 'Sure. Where do you want to go?' And the next day, I got written up. And I texted him like, 'You know I just got in trouble for interviewing you?' And he was like, 'I would think you would get a pat on the back.'
Later, she mentioned that she had an album that Jay Z signed for her. A month later, she was fired.
Moving to L.A.
It was time. I was in Hip Hop for years with y'all for years. And then I started transitioning. And I've always been a funny broad and I started pursuing standup and then once I was really in the mix of standup, it just became a natural thing to go to L.A. I went to L.A. for the first time and I'd gotten more done in one week then I'd gotten done in a year in New York. So I was like ok, maybe you need to spend more time here. So I had a lot of miles and I'd go every two months and I'd be able to get tickets for like $11. And then in February 2015, my building, the pipes froze. Sh*t was crazy. My mom was visiting me. We had no heat and no water for two weeks. Her and the cat was quarantined in my room. And I went out to L.A. for a meeting and my mother sent me a picture and the toilet had frozen. And I replied back and I said I'm moving.
But also I kept meeting people who were like "Go, go, go." I ran into Issa and she was like, "There's a community out here. Come out here. The head of casting at ABC…and when casting people tell you you gon work, make the move.
Seeing a Therapist
Right before I went to L.A., I went to a cognitive behavorial therapist because she was referred to me. And it's very hard as a Black woman to find a Black woman therapist. And I told her, I'm moving to L.A. and I would love to unpack some things before I go because I feel like when I get out there, you need to be sturdy. And I told her a story how someone had literally just said to me, 'It's great that you're moving to L.A. because people don't like you.' A dude told me that on a date. 'You know people don't like you and I've had to stand up for you for years.' And he was on the vagenda. It's my last night in New York. I left him sitting right there at the fountain and got on the train. People kept telling me that so much that I believed it. I really had internalized it so much that I was like 'Damn, maybe I'm really not likeable.'
Caitlyn Jenner
So I went to this Katy Perry that I was invited to. They were having this dinner of discourse where they wanted to focus on what it was like to have difficult conversations. And everyone there was very nice and very congenial but it was also just like, 'Are we just going to sit here and keep patting each other on the back?' I don't know the purpose of this if we're not going to have actual discourse. And if you watched the live stream, they kept getting on me because I would be the one to point out, 'Hey, that don't make sense.' And Caitlyn Jenner, she be trying to glamour folks. She's trying to suck the consciousness out of you. Cuz she's sitting there and you've already been shown, 'Ok, she's gone through this journey, and you've been shown this transgender moment.' It makes you forget that for a long time you've been a very privileged White man, you've been a part of the Kardashian family. That doesn't just go away. You killed somebody in a car accident and nothing happened to you. That is White privilege.
So long story short, over the course of the dinner, she just kept saying stuff that was so ridiculous. 'I'm working with the Republicans from the inside on the things that they're not good at.'
And I said, 'What are they good at?' And she's like, 'I'm having a hard time helping the Democrats.' And then she said something else, and I was like, 'You realize you've said the same thing three times.'
Eventually, someone said, 'Donald Trump will pass.' And I was like, 'I'm sure there were people who thought the same thing about Hitler.' It did wake them up and they were like, 'How can you say that?' And I was like, 'It's not like he hasn't shown, through example, his propensity for evil. And then it's not just him. Pence, Bannon, Ryan, this DeVos broad. All of these people are actively doing work to undermine equally and exclusivity.
And they were like Caitlyn what do you think? And she was like, 'I just don't want to talk anymore. The conversation's too hostile.' And I said, 'I'm not hostile. I'm passionate.' America doesn't treat you the way it's treated Black people. And she scoffed, which is just willful ignorance.
You're expecting Black folk to get over 400 + years of legal oppression.
It's a real blessing to get notoriety being your best self. My Instagram following went up from 44k to 111k in four days. And that really is a testament to how hungry people are for the truth and how hungry people are for Black women being honest and raising our voices in the face of people like Caitlyn Jenner.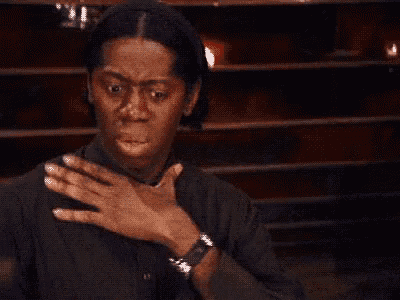 Getting fired
I used to work at Sirius. And when I got my job at Sirius I was only 21. It was my first job out of college. And when I think back to what 21 was though, you're an idiot. You think you know shit but you're still a young person trying to find your way. So I may be not turning in my invoices right away and just trying to find my footing. Envy was there and would help me. I was literally trying to get my footing in the real world and this grown ass man, had made it his mission to just hound me and make life difficult. First of all, any time you go to dap someone and they give you the corporate…sketchy.
So we had to have one on one meetings. And during my first one on one meeting, he said, "You're spoiled and I'm going to expose you." And in hindsight, you don't have at that age, you don't have the footing to be like, 'I'll show him.' You're just like "Sh*t I gotta make him like me." So I would bring my mom to try and like create a familial type of familiarity. Like 'I'm cool, see. Here's my mom. See? I'm cool.'
And once I joined Floetry, all sh*t flipped over cuz then he was like 'Oh, she's going to be famous.' All the niceness got shut down. And then he would lie to me. He would say that people weren't coming in when they really were coming in. And he's like 'Other people need a shot at stardom.' But let me tell y'all something, can't nobody take from you what's yours. Even though he tried it, who's here and who's sitting home fired? Who's sitting at home watching this right now, seething?
Her relationship status.
On exes come out the woodworks.
It is like termites. 'Hey, what's good.' And my favorite is. 'Yo, I'm proud of you.' 'I'm proud of you girl. I see you shining.' That's my version of 'Hey big head.'
Currently.
Yes. I mean relationship is a very lose term these days. I say that because as I've gotten older you see that pacing is very, very important. It's a situation that I am entertaining. I got money now, I gotta put n*ggas through sh*t.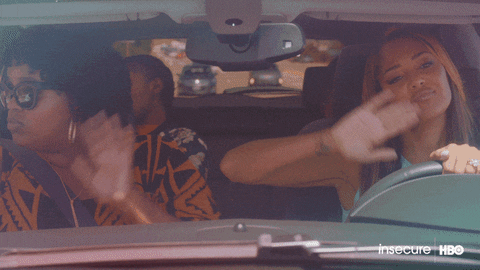 On Auditioning for "Insecure"
So I had a web series called "Get Your Life" and it was on [Issa's channel.] But a lot of people don't understand that 'Of course there's who you know but you still have to go through certain protocol.
I originally went in for Tasha and the breakdown said 'hood hot.' And I was like I don't have the proportions to fit that description. I have moderate titties and I have booty on the low. It means you don't know I got it, until you got it. I remember saying to the casting director, I can't do this.
So she said, 'Do you want to read for the other role?' And I was like 'What's the other role?' 'Early thirties, Ivy league graduate.' You mean, my actual life? So I read for that. Auditioning for people you know is way more stressful than auditioning for people you don't know. And you have to pretend that you don't know because they're just staring at you.
I remember it was like a good two weeks without hearing anything and I was leaving my house to go do standup and I got a text from Isssa that was a bunch of White applause hands. And I was like 'I don't know what White applause hands means.' So I hit her back with two question marks. And then she didn't respond, she didn't respond. And then as I was on the phone with my mom, I got a text like, 'You're in.'
It was one of those moments where it's like 'Oh, things are going to be different.' I got to pay my mom's bills last month. That was very exciting. As an artist, it's incredible to see folks see you and then be able to give that back and to be able to send two girls to a Black Girls Empowerment camp.
You can watch Amanda's full "Breakfast Club" interview in the video below.
Trending on MadameNoire
View Comments