5 Variations On The Everyday Squat To Spice Up Your Workouts
Squatting sucks. But if we're being honest, it's one hell of a move that can work your entire body, particularly your glutes, hamstrings, quadriceps, core, hips and more. But they're not easy to execute, hence the reason so many of us end up with our knees going over our feet or failing to sit our butts all the way back in the position.
Still, with the right form and the right number of squats per workout, you can see the results of all of your hard work faster than you think.
But who says you have to stick to the basic frontal bodyweight squat? Check out five variations of the everyday squat that can work your legs in ways you likely weren't thinking about before. Grab a weight, a ball, and your best playlist and get to work.
Sumo Squat
Stand with your legs wide and turn your toes out slightly. Once you have that together, push your hips back and bend those knees before returning to the starting position.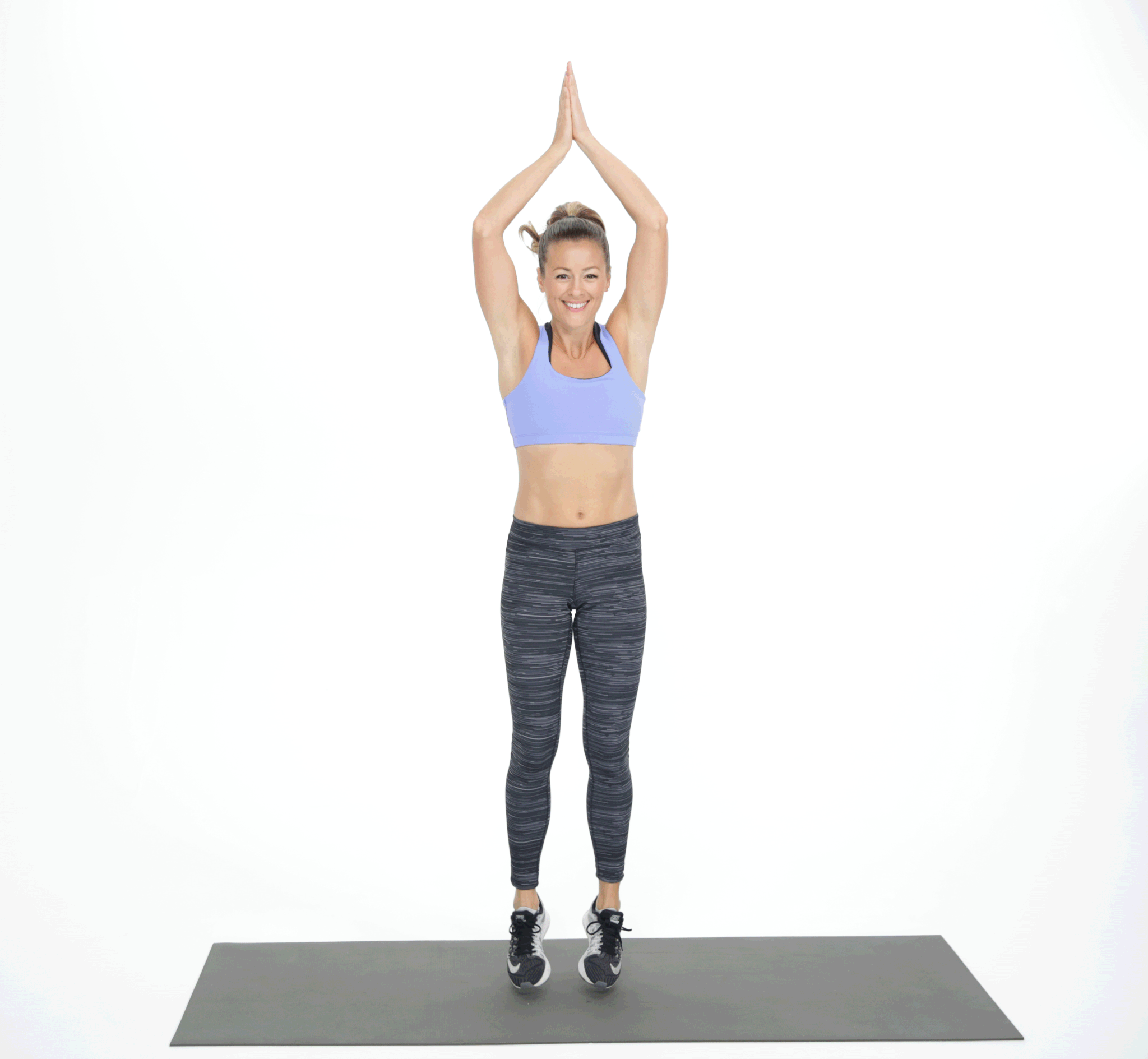 Squat Jacks
With your body down in a squat position and your arms out to the side, jump your legs out. But as you come up, jump up as you would with a burpee. Keep doing this move until you complete all of your reps.
https://giphy.com/gifs/perfect-squat-l8WmCEsmpSaUE
Goblet Squat
Grab a weight you can handle and hold it to your chest. Widen your stance and then go into a basic squat while keeping the weight up to your chest.
Single-Leg Squat
Another version of the single-leg squat is bringing one leg out forward while slowly dipping into a squat. But this version is one you will likely be more comfortable with. Place one leg behind you on a chair or raised platform. Lower yourself down as much as possible and then return to the starting, standing position. Repeat!

Squat Wall Throw
This one is our favorite! With a medicine ball between six and 10 pounds, hold it in your arms. As you dip down in a squat and prepare to come back up, you can throw the ball at a wall or straight up in the air. When you catch it, you should be going back down into your squat.