All Of The Gross Things That Have Happened Since Donald Trump Took Office
January 20, 2017

View Comments

Comments
Well, it's official. As of 12:00 p.m. today, Donald J. Trump is president of the United States. I find myself fluctuating between complete disbelief, bitter laughter and a bit of old-fashioned ire. I told myself that after I watched the Obamas leave, I was going to avoid the inauguration coverage to the best of my abilities. But I work on the internet and I'm nosey, so it's proven to be a very difficult task. And being on the internet, it's hard to avoid all of the f*ck sh*t that has already transpired since President Trump was sworn into office.
Isn't that Obama's inauguration?
Obviously, as he's preparing to dance the night away at various balls, Donald Trump is not tweeting, for once. But his communications team has taken over the @POTUS Twitter account. And in doing so they're already stealing. The background picture was supposed to represent the inauguration, preferably Donald Trump's as it is his day. Instead, the image that they used came from President Obama's 2009 inauguration. The picture has since been changed. But y'all this is what we mean when we talk about White privilege. Donald Trump has spent the past eight years lying on President Obama. And now, he wants to use pictures that represent his success and the love the people had for him. Unbelievable.
What Climate Change?
The Twitter page is not the only thing that has changed. The White House page has changed as well. We can debate about whether it was for the better or the worse. But regardless of what you believe about certain issues, we can all agree that the page is quite sparse now, considering several initiatives that were crucial to President Obama's administration have been completely removed. For starters, climate change is gone. Trump and his cabinet believe it's not a thing so it's not included on the website. Instead, there's a page about America's First Energy Plan, which talks about our reliance on foreign oil, which is indeed a problem. But in doing so he wants to lift President Obama's Climate Action Plan which was put in place to monitor and reduce carbon dioxide emissions, preserve forests, find alternative sources of fuel and increase the study of climate change. Apparently, those were bad things.
Suspended FHA mortgage insurance cuts
According to CNBC, not even a full half-hour after he was elected, Trump's administration ordered that the Department of Housing and Urban Development suspend the reduction of FHA annual mortgage insurance premium rates. If you're like me, you likely didn't know what that previous sentence meant. FHA (Federal Housing Administration) loans are meant to protect lenders from suffering a loss if the borrower defaults on the loan. So, according to Market Watch, the reduction in rates, was an Obama administration attempt to make home ownership a bit easier for people because they wouldn't have to pay such high rates to buy a home. But now that's gone. Market Watch reports that with the cuts average borrowers would have saved $500/year. We can thank Ben Carson for this, or at least part of it, as he is the Secretary of Housing and Urban Development.
Bane? Is that you?
Can't make this stuff up.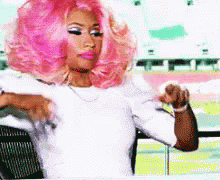 Who needs healthcare?
I guess health care is not a pressing issue in this country. Because while Trump has vowed to get rid of Obamacare aka The Affordable Care Act, he and his team have yet to come up with anything to replace it. Healthcare is completely missing from the White House site. Good luck with that.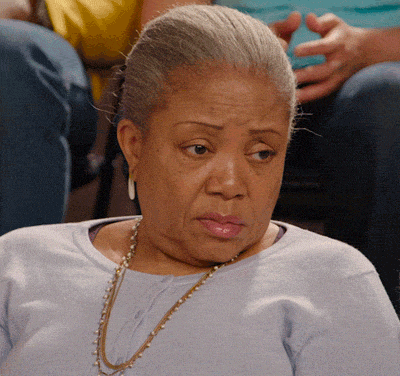 Civil Rights? Don't Need 'Em.
Donald Trump had such great meetings with all the Black celebrities but White House website has nothing to say about Civil Rights. I guess because meeting with the then President-elect, as a Black person, proves that we're living in a post-racial society where the need for Civil Rights is a thing of the past.
No LGBT rights
This one should really come as no surprise, right? After what Mike Pence did in Indiana, giving business owners the right to refuse service to someone based on their sexual orientation, it's no wonder he and Donald Trump would refuse to advocate for the rights of the LGBT community. But they're going to have a hard time pretending these people don't exist when members of the community have been protesting in front of Pence's new house, like this…

Immigration policy
While there is no clear-cut explanation as to how he plans to do this, Trump is still talking about that damn wall.
"President Trump is committed to building a border wall to stop illegal immigration, to stop the gangs and the violence, and to stop the drugs from pouring into our communities. He is dedicated to enforcing our border laws, ending sanctuary cities, and stemming the tide of lawlessness associated with illegal immigration."
Standing up for our law enforcement community
This is, perhaps, the scariest part of it all. In theory, the term protecting our law enforcement sound great. No one wants cops to be hurt on the job. But it's the people he's targeting, the so-called "threat" to law enforcement that is problematic.
"The dangerous anti-police atmosphere in America is wrong. The Trump Administration will end it…Our job is not to make life more comfortable for the rioter, the looter, or the violent disrupter…"
The anti-police atmosphere is coded language. Somehow those who oppose police brutality have been labeled anti-police and it's foul. And we all know how quickly the focus and coverage of a protest can go from the life that was lost to the local pharmacy that was burned down. Furthermore, by in large, law enforcement is quite protected in our country. While there have been police casualties, before and after the so-called "anti-police atmosphere," by in large they are the ones who are not held accountable for any of their actions. They're the ones who get to walk away from a dead body at a crime scene and go home to their families, often on paid leave or with Go Fund Me earnings. I guess it would just be too much for the Trump administration to address the fact that there is a reason communities of color have had and still have problems with the police.
Images via AP, Corbis, Screenshots, and Shutterstock
Veronica Wells is the culture editor at MadameNoire.com. She is also the author of "Bettah Days." You can follow her on Facebook and Twitter @VDubShrug.
Trending on MadameNoire
View Comments