Michael Eric Dyson's Appearance On "The Breakfast Club" Was Inspiring, Enlightening & A Celebration of Black Women
If you've ever heard Michael Eric Dyson speak, you know it's intense. He speaks quickly so you have to listen fast. But it's always well worth it because every time I've heard MED speak, whether it be at a University, a church or even a morning radio show, he tells the gospel truth, making you laugh, grunt in agreement and think critically not only about the world as it exists today, but what you could do to make it better.
On Black celebs meeting with Trump
Before Charlamagne could introduce him good enough, Dr. Dyson was ready to start talking about the Black celebrities who have met with Donald Trump, in the days leading up to his inauguration. He noted that all of the Black folks he's taken pictures with are comedians, football players and rappers-many people who "have not been routinely engaging in social justice." He mentioned that Donald Trump is really ready to engage with the Congressional Black Caucus or actual activists who would challenge some of his comments, policies etc. He said it was very clear that Donald Trump was trying very hard to "avoid serious Black heat."
The First Toddler president
No one has to tell you that President-elect Trump is immature. He'll show you himself on his Twitter feed, which he refuses to give up. But something about the phrase the first toddler president is so succinct and so accurate. Dyson clarified by saying, "You're mean. You're nasty. You throw your diaper. You spread your crap all over the place." Facts. But on a more serious note, he also mentioned that with the election of Donald Trump, the argument White people have against Affirmative Action got thrown out of the window. After all, Donald Trump is by far the most incompetent person in recent history to become president of a nation.
Whiteness
And speaking of Whiteness, he spoke about the many ways that Whiteness was mostly responsible for Trump's ascension into the highest office in the land. And even more problematic is the fact that Whiteness refuses to be held accountable for the current state of affairs in this country. He mentioned specifically the poor and working class people who voted against their interests, voting for Trump. He asked plainly, "What do billionaires have to do with the working class?" And then, bringing it back to our community he said, "One of the greatest consequences of White supremacy is that it convinces Black folk not to study our own history." For instance, he mentioned the fact that he'd never heard about the women who inspired the movie Hidden Figures. He said in an attempt to correct this problem we have to be a bit more humble and admit that we've been miseducated.
The Black Men Who Voted For Him
According to Dyson, it was these men's "inability to see a woman in control." And Black machismo.
What now?
Charlamagne asked in light of Donald Trump's presidency what should Black folk and other people of color do. Dyson said we should do what Black folk have always done. Tap into our spirituality, keep working and fighting. But then he also gave some very practical advice about who to think about this.
"Never reduce your life to the event you're facing now." He said people should imagine a future that is different than where we are today. He reminded us that "You are not what you confront." He said that his pastor used to say, "We have already been through what we've come to." In other words, this is nothing new. We've seen it before. And if we read about where we've been before, we'd be inspired by it.
Don't ever get too comfortable.
Dyson said, we got comfortable under the first Black President and experienced the greatest resurgence of racism in recent history.
Fake News
When Angela Yee asked about whether or not we should be concerned about all the fake news around, Dyson said, "White supremacy is the ultimate fake news."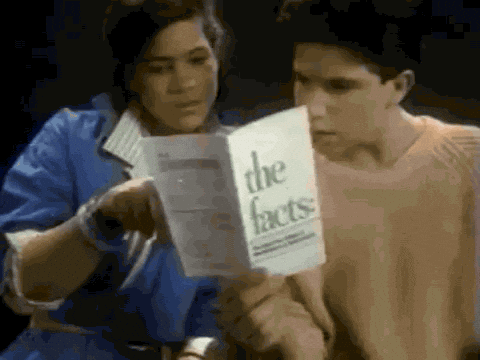 Check ourselves
Dyson also made a point to mention that in addition to calling people out for their prejudice and bias against us, "Black people have to check our own prejudice and bias against homosexuality." Amen.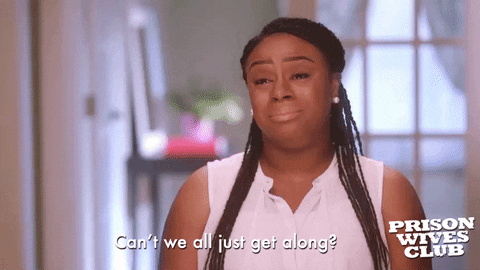 Tearing each other down
These days, you'll see the phrase Uncle Tom being thrown around a lot. But Dyson says that just because we don't agree with the way a particular person may it doesn't mean we have to discount the work they're trying to do. He even referenced the fact that Malcolm X called Martin Luther King Jr. an Uncle Tom. He said, "You may be full of the truth but you ain't got all the truth."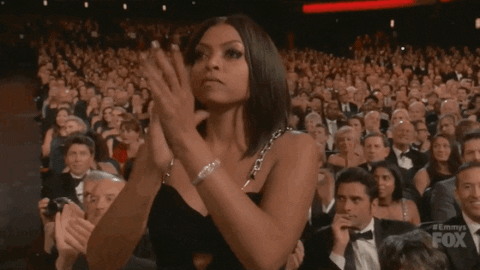 The Knowles and the Celebration of Black Women
When Charlamagne asked Dyson why he dedicated his book to the Knowles women, he expressed his love for that family I'm on the Beehive
"I'm on the Beehive. Girl, I am henpecked like a big dog. What did you say Queen? What are my marching orders?" But he went beyond that in his celebration of Black women period.
"No disrespect to the Kardashians. But got dang it, I'm tired. If we gon' celebrate…I'm tried of women who are being celebrated without acknowledging the incredible durability, genius and creativity of what Black women have done. So I wanted to choose this trio of transformative women to celebrate and uplift what they have done. Their commitment to our people, their commitment to our world, their humanitarian and entrepreneurial efforts and their fundamental gut bucket love, unapologetically for the people from whose wombs they emerged.
I think Black women need to be celebrated and elevated. I love Hip Hop but I'm tired of
Start being respectful to Black women."
Thank God!
You can watch the full interview in the video below.
Veronica Wells is the culture editor at MadameNoire.com. She is also the author of "Bettah Days." You can follow her on Facebook and Twitter @VDubShrug.