Somebody Come Get Nick Cannon…He Just Posted This Picture On Instagram
I love the 90's sitcom, "Living Single." And in one of the episodes, Overton trying desperately to be a part of the conversation, says something outlandish like he's been bitten by a snake. And when the crowd of women, lean in, asking him if that was really true, he says with a devilish yet endearing smile, "Just trying to get some attention again."
Nick Cannon is the embodiment of Overton Wakefield Jones trying to get some attention when absolutely no one asked him. Earlier today, we wrote about the likely fake relationship between Mariah Carey and her backup dancer Bryan Tanaka. In the receipts for the post, we watch as Carey and Tanaka frolicked on the beach with one another, even kissing at one point.
Never one to be outdone, Nick Cannon posted this image on Instagram later on today.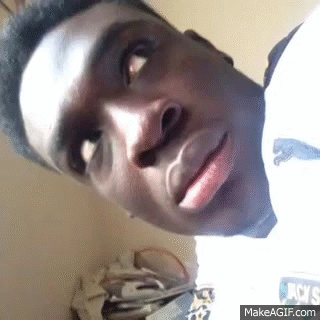 If anything, the post just made me believe the relationship is really and truly fake. But also I just can't understand why Cannon had to involve himself. I mean…with a child on the way you would think he would be looking forward to that relationship, in whatever form it may take, instead of back at the time he spent on the beach with Mariah.
But he didn't stop there, he also posted this one, for the haters.

I don't know a single person who is looking to divide Nick and Mariah. Like I said, Overton just trying to get some attention again.
Veronica Wells is the culture editor at MadameNoire.com. She is also the author of "Bettah Days." You can follow her on Facebook and Twitter @VDubShrug.