Don't Play Yourself: 10 Things You Should Know Before You Start Wedding Planning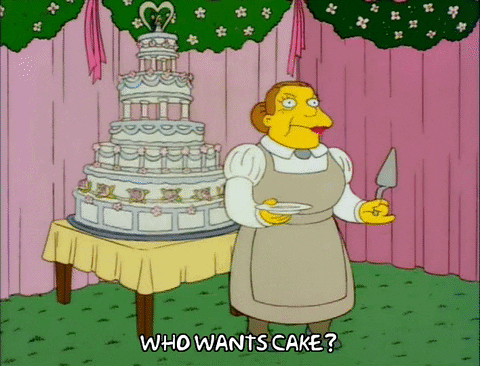 I's married now!
After more than a year of planning, stressing, crying, spending money and saying, "I just can't wait for it to be done," it's actually done. The wedding and reception has passed, it was absolutely beautiful, we went on our Parisian honeymoon, and now we're home: Mr. and Mrs. Oluloye.
So now I'm just trying to be a good wife, adjusting to this major change in life, and absorbing the happiness that comes with being a newlywed. But I also thought it would be nice to share what I learned from the whole wedding planning process. I want to do so in the hopes that I could help you get through it all without completely losing your sh-t (like I almost did). So, here are 10 things you should probably know before you get started.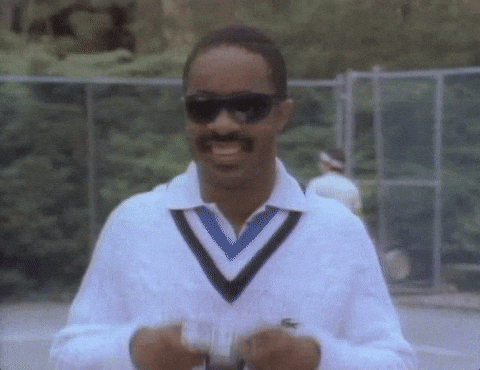 Don't go cheap on the photographer.
While some photogs have pretty exorbitant rates, I would recommend not trying to aim too low when it comes to getting a good photographer. I've seen wedding photos that looked more like images someone shot on their phone than something done by a professional. These pictures are meant to last forever, folks! But be warned: photos can take some time to be distributed. You won't receive the finished, edited product in a few days. Proofs may come quickly, but the waiting time for your images can be anywhere from a few weeks to a few months. Check the contract you signed with the photographer to know what to expect.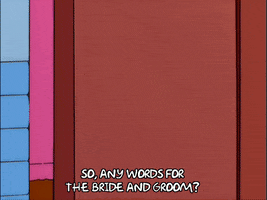 A videographer really isn't a bad idea.
When I think back on it, there are moments that I now wish I could have had recorded in full to keep forever. For instance, the father-daughter dance. The first dance. The wobble. The cake cutting. Okay, just about everything. When people asked me about a videographer before the wedding, I was sick and tired of paying for things and even more sick and tired of doing research to find vendors, so I emphatically said no to the idea. But if you have a planner, a little wiggle room monetarily, and the energy, a videographer would be nice to find. Instagram videos can only show so much.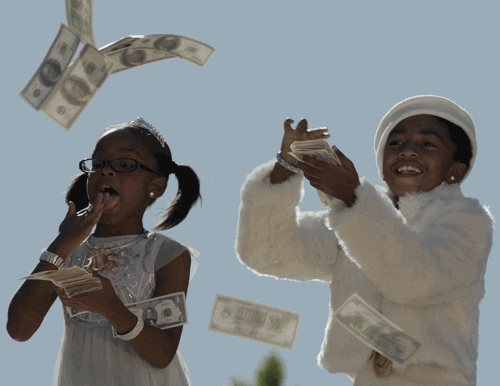 It's not begging: Honeyfunds are actually a great idea.
We went the money route. And while I know my mother thought it was a little tacky, our Honeyfund ended up being convenient for a lot of people and brought in a lot more than I thought it would. We've already been able to use some of the money to buy our first bed and have fun experiences in Paris. So, if you're really not into dishware and home goods, don't be afraid pr ashamed to set up a Honeyfund.
Provide enough food, but don't overdo it.
You definitely don't want people to stand around with an empty plate, but plan wisely. We ended up adding a cocktail hour to our reception. Between food ordered by my family and my fiancé's, there was quite a bit being eaten before the reception really got going. By the time people ate dinner and went to our dessert table, they were stuffed. The results? Seven coolers (Nigerians for you) full of food that wasn't eaten and plenty of cupcakes left behind. Plan smarter.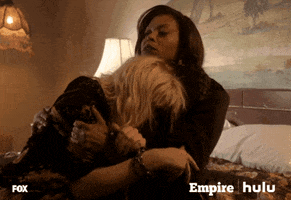 Have someone to keep you calm — it probably won't be your fiancé.
My planner was my lifesaver. To be honest, our parents made things more stressful, as did my husband, and there was only so much my friends could say and do. However, my planner had done work on quite a few weddings, so she could reassure me about a lot of things and keep me calm when a lot of other people couldn't understand why I was so flustered. Even if it's not a planner, but rather, a married friend, your pastor, or just your BFF, get it out with someone who is really willing to listen and provide comfort.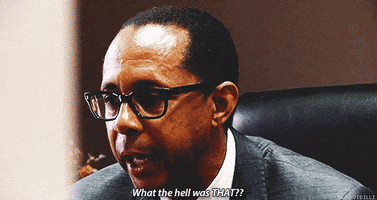 Make counseling a priority.
People aren't lying when they say that at the end of the day, it's about the marriage, not just the wedding day. Wedding planning can create conflict between a couple and you need someone to help you keep your eyes on the prize. We not only went to counseling multiple times with my pastor, but we also did premarital counseling with a professional to gain a different perspective. You learn so much. Plus, it helps you remain a team during the wedding planning process. About delaying your period…
From experience, I would still say that if your period is set to come around the wedding, taking progesterone or some form of birth control isn't a bad idea. I would just recommend getting what you need ahead of time. I got on progesterone pills a few weeks before the wedding and had to double up on them right before the big day. Talk about weight gain! Thankfully, everything fit and worked out. Also, the pills only pushed my period back a few days — they didn't throw things completely off. But in conclusion, the earlier you can get things in order, the better. If your period is very heavy, it's worth it to delay or halt it the month of your wedding.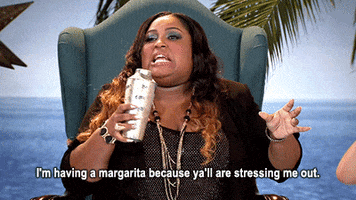 Things likely won't go as planned.
A vendor stopped answering my emails less than a week before the ceremony. Packages ordered didn't come on time. Oh, and packages we thought we ordered and were looking for the day before the ceremony? Yeah, we totally forgot to buy them. Things may not end up as you had hoped, but it's best to try and roll with the punches and act fast when things go left. What you don't have by the big day, you just weren't meant to have.
Something crazy might happen right before the big day.
A friend had a bad allergic reaction and had to go the hospital the day before her wedding. The temporary sinus infection I thought I had turned into a full-blown cold days before the wedding. By the time of the ceremony, my voice was gone and I was hoarse through my vows. It still managed to be a beautiful day because of all the love and support, and if things go left for you, I'm sure everything will still work out. Again, do what you need to immediately when you notice something is off (I waited too long to get some medication). No matter what, things will be fine.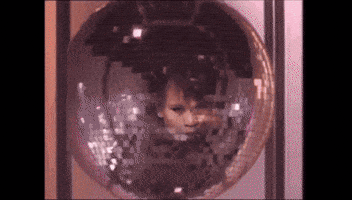 Whatever happens, dance like no one is watching.
The ceremony didn't go fully as planned. As for the reception, I forgot to put on my garter belt so we didn't get to do the dance for it or the garter toss. Because of that, it didn't feel right to throw the bouquet. Sure, there were some moments here and there that were a little stressful, but when I tell you I was the first and last one on the dance floor that night, I'm not kidding. I haven't felt so much joy and freedom (probably because I knew I was done with the planning) in my life. No matter what goes right or wrong during the big day, at the end of it, girl, just be happy. Dance until your feet hurt. You're married to the person you love, and that's cause for a very epic celebration.