Amy Schumer's "Formation" Parody Isn't Racist, It's Proof That White Mediocrity Stays Winning
If it's not Lena Dunham, it's Amy Schumer. Somehow, in alternating weeks, one of these ladies finds themselves in the midst of a racially-tinged controversy. This week it's Amy's turn. Recently, the triple threat released a parody video of Beyoncé's "Formation" on Tidal, interestingly enough. I use the word parody lightly because a parody usually seeks to use an existing work to either send a different message or highlight something comical about the original work. And Schumer's tribute to "Formation," did none of that.
Instead, Amy Schumer, Goldie Hawn smeared dirt and grime all over themselves, mussed their hair, wore tattered clothing and lip synced a few of the original words to "Formation." Raven Goodwin, from "Being Mary Jane," Joan Cusack and Wanda Sykes were also in the video. Personally, after learning of all the commotion, I watched it this morning like this: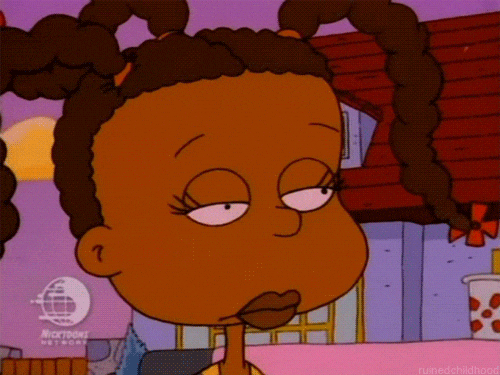 I was not shocked or surprised. I was not appalled or offended. I was not tickled or entertained. I felt nothing.
Still, when it was released, the video caused all types of ire. #AmySchumerGottaGoParty started trending. And it wasn't long before folks accused Amy of everything from co-opting Black culture to being flat out racist.
The backlash was swift. And later in the day, Schumer responded to the criticism with a quote from the song.
Her response was bleh. But honestly, I don't know if there's much more we should expect from Amy. She's proven time and time again that she just doesn't get it. And doesn't really want to. Personally, I didn't find the video racist. I found it completely uninspired and unnecessary. Aside from sparking a conversation about culture, appropriation and White privilege, it didn't add anything.
And make no mistake, this is an example of White privilege. White people, in every arena in life, are consistently celebrated for mediocrity. When they discover land that was already inhabited by indigenous people of color, their names go down in history books and they're given holidays. When White musicians steal music that Black folks created and are more commercially successful, they're inducted into the Rock and Roll Hall of Fame. When White women start altering their lips and butts to mirror the very features that have been denigrated on Black women, they appear on the cover of magazines.
Just last week, we wrote about Deuntay Diggs, a police officer who performed the choreography to "Formation" at what looked like a school pep rally. And he absolutely killed the performance. It wasn't a parody, he was dead serious. He came, he slayed and he conquered. But his video wasn't featured on Tidal, like Amy's was. We can argue that Amy has a bigger platform, more connections and what not. And even though all of that is the gospel truth, it still doesn't mean that she should have been allowed to debut this on Tidal. For what?
Not only is it extremely old in the context of pop culture; (You'll remember that "Formation" was released in February.) again, it added nothing. It didn't make us look at "Formation" in a new way. She didn't remix the song with new lyrics, like the cast of SNL did so brilliantly with Beyoncé's "Sorry." She really didn't even add too much choreography. I honestly, don't understand the purpose of this video, other than trying to take the work Beyoncé and her team did and copy it, wearing trailer park garb. What was the point? What was the take away? There was none. In all the other missteps and controversies associated with Schumer, I can at least see what she was trying to do, the joke she was trying to make, the conversation she was trying to start. With this, it just reads like another White person using Black art to get some attention. And in a twisted way, it worked.
Veronica Wells is the culture editor at MadameNoire.com. She is also the author of "Bettah Days." You can follow her on Facebook and Twitter @VDubShrug.