The Right And Wrong Ways To Criticize Your Partner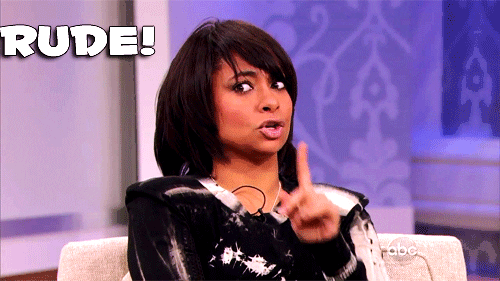 The more you love your partner, the harder it is to give him criticism. So, consider it a good thing that you absolutely dread giving your partner a note about how he cleans the dishes or how he interacts with your mother–it means that it feels unnatural for you to say anything but a kind word to him. That being said, sometimes you do need to give a little criticism. Nobody is perfect, and there will be things your partner does that you wish he'd do differently. Now, let's not forget that you need to pick your battles, so don't mention every little flaw and quirk. But, some issues need to be addressed. Here's the right and wrong way to do it.
Wrong: guessing or accusing his intent
Never make it sound like you think your partner does this thing or that thing with the intent of hurting you. He probably doesn't even realize it hurts you! So make sure you don't use a tone that implies your partner is evil for leaving dirty dishes out.
Right: Saying you know he means well
Starting a note with, "I know you don't mean to do this…" can go a long way in making your partner feel like he isn't being villanized.
Wrong: Laying it on thick
Try to avoid having a going out of business sale with your critiques. In other words, give one today, and another in a few days–don't pile them on all at once. Imagine how annoyed you would feel if you were in your partner's shoes.
Right: add compliments
This goes for any type of relationship from professional to romantic: give a few compliments before giving the criticism. If people don't feel valued, then they won't see any reason to take your note.
Wrong: Elevating yourself
No matter what you do, don't give an example of a time that you did something right, before listing how he's doing it wrong. This puts you in the position of the scolding school teacher.
Right: Level with him
Start with an example of a time you made a similar mistake! Usually, when people receive criticism, they just want to know that their critic doesn't think she's perfect. So state right away that you know you're not perfect.
Wrong: Threatening a punishment
Kids don't respond well to this from parents, citizens don't respond well to this from their government, and partners don't respond well to it from partners. Never tell your partner, "If you don't do this differently, I'll take this away/stop doing this thing you like." That only breeds resentment.
Right: Offer an exchange
Try, instead, to say, "If you stop being so loud in the morning when I'm sleeping I'll stop bringing home those candles you can't stand the scent of."
Wrong: Bringing in the opinions of others
Your partner does not need to know that your friends and siblings agree with you on the matter. Now you've just let your partner know you talk behind his back.
Right: Make the topic broader
You can, however, say how, by making the changes, your partner could improve his relationships with other people, too. You can show him how your criticism won't only help his relationship with you, but with everyone he deals with.
Wrong: When he's having a terrible day
Read the room. If your partner comes home dejected, exhausted and irritated because his boss or colleagues disagreed with him all day, don't take the opportunity to add to his problems with your notes.
Right: Well, there isn't a right time
There isn't really a right time to give a note. There are just plenty of wrong times. Generally speaking, though, if you and your partner are getting along, and teasing each other in a loving manner, that might be a good time to lovingly give your note.
Wrong: Hedging or skating around it
If you tell a story about some fictional person who did something (like the annoying thing your partner does) that got him in a lot of trouble, your partner will see right through it, and he won't feel like you respect him enough to be straightforward.
Right: Get to the point
There's one thing people hate more than being criticized, and that's being patronized or talked down to. Respect your partner enough to say, "It really bothers me when you do this."
Wrong: Comparing
"Claire's husband can do this so I don't see why you can't!" is a thing you should never say.
Right: Use yourselves as example
There has probably been a time or two when your partner handled this exact issue in a way you actually really liked! Remind him of that, and explain why that worked out so well.
Wrong: Leading questions
Do you remember the way your guidance counselor in high school would talk to you when you got in trouble? Or how your parents would talk to you? With those annoying leading questions like, "Why do you think this went wrong?" Don't do that to your partner.
Right: Lay out the facts
Don't make your partner write this research paper; present him with the facts. "Last time you brought up politics at my family dinner, my dad claimed he was tired and went to bed immediately." That's a fact everybody can agree with. You can go from there.
Wrong: Bringing it up in a fight
It might feel like, since you're already fighting, you may as well say a few other things that your partner won't like hearing.
Right: Wait until you've calmed down
Your partner might bait you with the question, "Well is there anything else you hate about me while we're at it?!" Don't bite the bait. Go to your corners. You're not in the right frame of mind to bring up other issues.