HBCU Enrollment Is Way Up Because Racism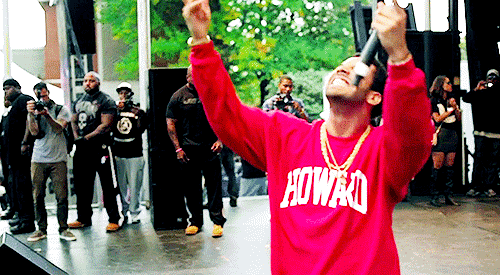 For years Historically Black Colleges and Universities (HBCU) have been struggling for the most part due to financial troubles and also sagging enrollment. Well, according to a new study, HBCUs are seeing an enrollment surge and some experts say it may be due to poor race relations in the United States.
According to the survey by Inside Higher Ed, some HBCUs have seen an enrollment increase as high as a 39 percent. With many students complaining of racial discrimination on American university campuses, students appear to be turning to HBCUs for solace. "According to the survey's researchers, less than 25 percent of college and university professors thought race relations on campuses other than their own were good or excellent during the 2015-16 school year. Eighty-four percent of those surveyed believed race relations on their own campuses were just fine," reported Ebony. Delusional much?
So where are these prospective HBCU students going? "Freshman enrollment is up 49 percent at Shaw University, 39 percent at South Carolina State, 32 percent at Tuskegee University, 30 percent at Virginia State University, 22 percent at Dillard University, 22 percent at Central State University, 20 percent at Florida Memorial University, and 19 percent at Delaware State University," The Washington Post reported.
HBCUs shouldn't be surprised by these figures, as diversity is on the mind of colleges in general across the country. Of those polled for the survey, nearly half "expressed explicit commitments from college and university leaders to 'diversify' their campuses." But this commitment to diversity didn't necessarily result in a diverse campus population. The survey concluded: "commitment functioned as a way for institutions to distance themselves from the racial conflict taking place elsewhere and/or deny racial tension on their own campus."
MadameNoire Radio
Our staff has picked their favorite stations, take a listen...