10 Emotions We Go Through In A Group Chat
Group chats. Some of us love them, others love to hate them, either way, many of us can agree that the best one-liners, memories, and GIFs are birthed from them. So to pay homage to the greatest invention to advanced cellular phone technology since emojis, here are the 10 emotions everyone goes through in the midst of a group chat.
Engagement
Yes! I saw these messages at the same time they were sent. I'm here. I'm ready like Tevin Campbell…for the GIFs, laughs and making plans.
Laughter
Laughing about old boyfriends, laughing about weird co-workers, laughing just to laugh. Yes! We can't stop laughing!
Confusion
Hold up! Why are we talking about Susie's old jump off? Didn't we tell her last week that we saw he got married on Facebook. #MustTapOutNow
Delayed responding

Haven't checked the group message in 4 hours. They're still talking about Susie's jumpoff. I can't and I won't participate. This topic is TIRED.
FOMO
*Checking group chat in the morning* Oh great, they decided to talk about Stranger Things without me. #sad #depressed #lonely
Annoyance
Nah, nah, nah and they're giving spoilers? Chill, bih.
Frustration
Ugh, they won't stop with the spoilers and Susie is trying SOME WAY, SOME HOW to insert her jumpoff in this convo. Wait? Is she seeing him again? Isn't he married?
Trying To Be Lowkey
Yup! Susie ain't low. She "bumped" into him at the supermarket the other day. Well that's what she said in the group chat while I was ignoring it.
Anxiety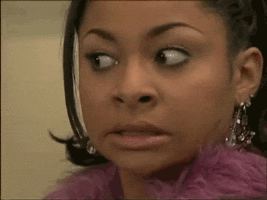 Susie is now asking me for my opinion on her and the jumpoff. Our other three friends have fallen silent. OH-EMM-GEE. Where they at, though? Ugh! I told myself (and Jesus) I wouldn't get into another group chat argument for the rest of the year!
Paranoia
My boyfriend is looking over my shoulder. He's so nosy. Susie is waiting for a response. Boyfriend keeps looking over my shoulder. I feel like I'm in the last round of Legends Of The Hidden Temple. Can I pass on telling Susie the truth? We've been here before, the jumpoff always plays her. I can't do this. Will lie and say I was sleeping…but before I do I'll ask the boyfriend if he lost something in my phone.