Three Wigs Perfect For Slaying This Hot Girl Summer
Whew chile, I am not sure if Megan Thee Stallion received some insight from Al Roker, but it is truly a hot girl summer both literally and figuratively. The sun is slaying us with record high temperatures (especially in the south) and we are making our best efforts to keep it cute and cool despite the weather. While the goal is to beat the heat by any means necessary, you have to know that doesn't mean compromising our commitments to being fly AF all summer 2019. For many hot girls like Megan Thee Stallion and myself, rocking wigs are one way that we are adding major personality to our look and keeping Summer lit.
Now I know that there are some of you who think of more seasoned women when you think of wigs. I feel you, sis. How could we forget that jet black wig from the local beauty supply store that granny would cover in oil sheen and rock faithfully as if age hadn't affected her hair follicles one bit. If your granny is anything like my Big Mama, she has two wigs, one for every day and the Cadillac of wigs that she pulled out on Sunday or special occasions. Honestly, years ago I was one of those women who refused to even entertain the thought of a wig because I felt that I was too youthful to go that route. For years, I sacrificed life, limbs, and scalp to be diverse and stylish in regards to my hair. You know what I mean: over processing my natural hair, bald spot creating quick weaves as well as edge snatching sew-ins.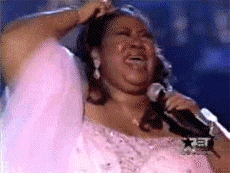 Before I move on, I have to say that wigs have evolved. They are now referred to as units and are created from the finest bundles of hair. In short, these are not our Big Mama's wigs. Most of us are rocking custom units handmade from exotic strands, curls, kinks, and coils. Even those who are acquiring their wigs in a more traditional manner, the beauty supply store, can boast that their units are far from what once was.
Please spare us the ignorant assumptions about women who wear wigs. Yes, a lot of us have committed to doing "bald head heaux ish" this summer but, we have hair. Wigs are a way to style and wow…just like any other hairstyle. However, wigs are without a doubt more convenient than sew-ins, quick weaves or braids because they allow you and your hair the freedom needed to be great without missing a beat.
Now, I am not a wigologist or a baby hair expert but as a wig-wearing hot girl who owns several custom units, I am here to offer up a little knowledge and inspiration. Below, you will find 3 wigs that I think are perfect for this hot girl summer and that are all in my summer rotation.
The Braided Unit
AKA Kesha
We all know that braids are a staple when you talk black hair and hairstyles. Throughout history, our people have worn and perfected the style that has now become a trend among the culture vultures. Black women and girls, love braids although we recently had a little twitter shade thrown our way and we know that no hairstyle is more summer friendly than braids.
This braided unit by Amy Braids Wigs is everything. With its lace closure and neatly crafted braids, no one knows this is a wig unless I tell them and even then, they are in disbelief.
The Bob Unit
AKA Mary
The bob is as classic to beauty just as denim is to fashion. It is a hairstyle that Black women may not be able to claim fully but no one can deny we leveled this style up with asymmetrical cuts, ombre colors and all that other jazz. Just Google photos of Black women and girls in the late '80s and early 90's and you will find all the receipts you need. Even now, no one can deny the fact that a bob, especially a blonde one is dope vibes personified.
This page-boy bob is the proper set off for Summer. Custom unit maker Trices Pieces, cut and colored this unit precisely. It compliments my complexion and face shape perfectly if you ask me.
Bundles & Inches
AKA RIRI
Be it a hot girl summer, bad bih season or the coldest winter, every diva deserves bundles with extra inches. Beyoncé, Megan, Rihanna, and all the other baddies keep a long curly unit in rotation and you can check the facts on that. Yeah, your neck may get a little hot but you will survive and speaking of survivors, just ask Beyoncé to borrow her fan (Pun intended).
In my opinion, there are two sure-fire ways to show off a pretty face and this unit allowed me to accomplish both. We all know that a slick back situation and a middle part are great when serving face, so you know this unit by Trices Pieces is nothing but life in my opinion.
So yeah sis, we have already committed to owning the Summer, now you have to look and play the part flawlessly. Either or all of these units will get you started and maintain your energy. Oh and please don't feel obligated to follow my lead, find your own units worthy of your slay. Just remember that this Summer calls for a certain attitude so be bold, flirty and colorful AF.
Question: do you wear wigs? If yes, what are your favorite styles? If no, why not? Talk to me in the comment section!
MadameNoire Radio
Our staff has picked their favorite stations, take a listen...