Considering skipping the morning gym in favor of some morning sex? Think again.
A lot of people think of sex as a hot, steamy pleasurable workout. And in some ways—it is. But if you are foregoing your gym sesh in favor of a bedroom romp, you may not be burning enough calories to reach your weight loss goals.
A University of Montreal study found that women burn 213 calories during a 30 minute jog and men burn 276 calories.
Sex…not nearly as active.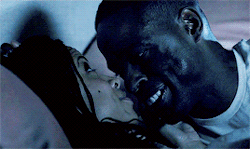 On average, men burn 101 calories during 30 minutes of sexual intercourse and women burn 69 (ironic). That means we aren't really working out that hard in bed after all.
But if you want to shed some lbs during your sack sessions, these positions make you put in the most work:
Missionary
According to Healthline, missionary on top doesn't do much for ladies on the bottom—only 14 calories in ten minutes. If you have a randy partner on top, he can burn up to 47 calories. That's like a cup of Skinny Pop popcorn.
Doggy Style
Doggy style is surprisingly a good workout for the person receiving the action. The position requires you to support your body weight with your arms and abs. This activity can burn up to 84.38 calories, according to Stellar Magazine.
Cow Girl
Being on top, not surprisingly, works a lot more muscles and requires a lot more stamina than the positions above. 30 minutes of girl-on-top can burn 135 calories.
Standing Sex
Standing up while getting it on is more of a toning activity than a fat burner, but it's still great! If your partner supports you while you're up in the air, you can burn 40 calories in 10 minutes. Bracing your arms against the wall and using your leg muscles to support you can help keep your limbs nice and tight.
Now, you can't substitute sex for a workout, but, you can still work up a sweat and have a lot of fun along the way.