Where Did You Come From?! And Other Questions After Last Night's "Insecure"
I've seen a couple theories that suggested that "Insecure" has been struggling or has "fallen off" during season 3. Admittedly, it's different. It's slower and less dramatic. But then again, the episodes have been more about the small things that happen on our way to long-term growth and life-altering decisions. It's no small thing that we've watched Issa leave a comfortable living situation with Daniel– turning down head in the process–quit her unfulfilling job, and open up honestly and authentically to a new man. These decisions represent huge milestones. But for those who thought the show had lost its edge, last night proved that the writers are still on their job. Don't sleep.
Last night was chock-full of surprises, the questionable decisions we all love to watch and a reveal in the last ten seconds of the show for which we were, in no way, prepared.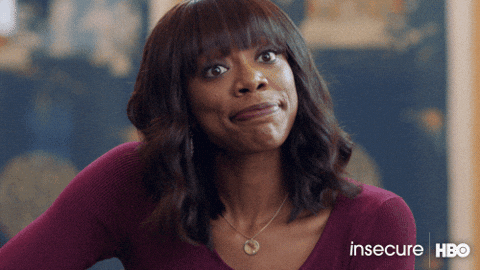 When is Molly going to realize that "Morehouse Man" is not to be trusted?
Last week, I found myself particularly disappointed in Molly's decision to abandon the two Black women allies at her new firm, in order to work with the man who appears to be the star player. I thought she would receive her karma this episode…but it didn't come like I expected. I thought the sistas would have an earful for her. Instead, we watched as Morehouse overtalked her in the meeting, in what seemed like an attempt to take credit for her work. Tisk Tisk. And instead of re-evaluating and re-strategizing to find her place, Molly is still exerting and maybe over-exerting herself to prove her worth.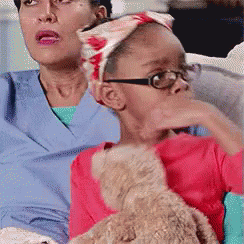 Taking molly in our 30's though?
I love what the addition of "Molly" or MDMA added to the storyline and maybe I'm old and out of touch, but for the life of me, I couldn't understand why three out of four Black women would take Molly from strangers, in a desert, on a night when they knew they needed to be on their A-game in order to secure a spot to see Beyoncé. I understand that growth usually comes with backsliding and none of us are perfect but it just seemed like a stretch to me. Then again, Future is still on it, so…carry on.
Did high Kelli say everything you've ever wanted to say to White people at outdoor festivals?
If you're asking me, the answer is a resounding YESSSS! If you've ever been to Coachella or Made in America or any other outdoor music festival, with the exception of Afropunk, you've seen the ways in which White folks violate all types of personal space boundaries, put their full entitlement on display and abandon all types of consideration. If you don't go in with these expectations and ready to battle, then it can possibly ruin your experience. And in her state of intoxication, Kelli was ready and willing to tell those White folks exactly what she thought of this type of behavior. Unfortunately, she was still in a predominately White space and it didn't work in her favor. The aftermath of the tasing and her words as she finished convulsing on the floor–"Don't remember me like this."– were some of the funniest moments of the entire episode.
Is the Ferris Wheel the new move?
I mean… it looked great. Private but still public… and thrilling. Incredible.
Though, there were some folks who noticed that Issa and Nathan didn't have a condom all the way up there. Definitely peeped that. And while they were concerned for health and safety reasons, I wondered if there might be a potential pregnancy scare in the future…
Can Nathan be trusted?
I already saw people on Twitter hoping that Issa doesn't do anything to mess up this situation she has going with Nathan. I agree homeboy is a great contender. He's beautiful, he's gotten Issa to open up in a way that she hasn't been able to with other men and his encouragement caused Issa to make a necessary change in her life. Still, we don't know this n*gga. And in the way that Lawrence's, Daniel's and every other man's flaws have been revealed over time, I doubt that Nathan is any different. Plus, while Issa was ready to let it go, I personally was still in my bag about that lame-ass excuse he offered for not reaching out to her. You'll recall he said he thought he "came on too strong" during their first date. Bruh. At what point during the evening, did you get the sense that she wasn't feeling you? Was it when she jumped in the pool naked with you? Or was it when she invited you back to her unfurnished apartment to make out? I'm confused.
Can we talk about Tiffany?
It was really interesting to see this side of Tiffany last night. Typically, she presents herself as so secure and put-together but her actions during Coachella looked like a masterclass in peer pressure. Sis was doing a lot to prove that she was still down. I couldn't tell if she sipped the Rosé or not but she definitely had an edible. I don't know what type of effect weed has on a growing fetus but if it had Tiffany crying, paranoid and balled up in a closet, then I doubt it was the best decision for her baby. That scene in the car with Issa in the 7-11 parking lot was pretty deep because it represented not only her insecurities about the nature of the friendship she's shared with her girls but, I would assume, also some disappointment in her own decisions that weekend.
Am I the only one happy that Chad is back?
As someone dubbed him last night, Chad is my problematic fave. He [likely] cheats on his fiancee abd antagonizes Issa. But if you listen closely, you'll find that he has gems and jewels to offer every once in a while. Not to mention, we all have that friend who watches in amusement as the drama of our lives unfolds in front of their very eyes.
What is Lawrence finna do?
I screamed in glee when I saw Chad. But when his eyes shifted to reveal Lawrence, I had nothing but stunned silence…until I didn't. When the credits rolled, I couldn't help but think of how exes always pop back up when you've officially moved on. And I was not tryna see him! Then again, it made for a great ending and likely had many card-carrying members of Lawrence Hive stuck on stupid after they tried to petition against what we thought was the brotha's absence. After the initial shock of his resurgence, I couldn't help but wonder…what are they going to do with him? Personally, I am not trying to watch Issa toy with the idea of getting back together with him. So few of us get the type of healthy closure Issa and Lawrence got. Let that be that. Still, my friend suggested that Lawrence might be back so we can see just how much Issa has matured and whether or not she'll fall back into her old patterns of behavior.
Who do you want Issa to be with?
My Dad used to tell me growing up that it's always good to have options. While we don't know what Lawrence's interest level is these days, Issa has some strong contenders on her hands and some decisions to make. Based on what we've seen from Lawrence, Daniel, and now, Nathan, who do you think she should choose to be with? Or is it too outlandish to suggest that she take some time to be completely by herself?