Build-A-Bear Has Unveiled 'The Black Panther Bear'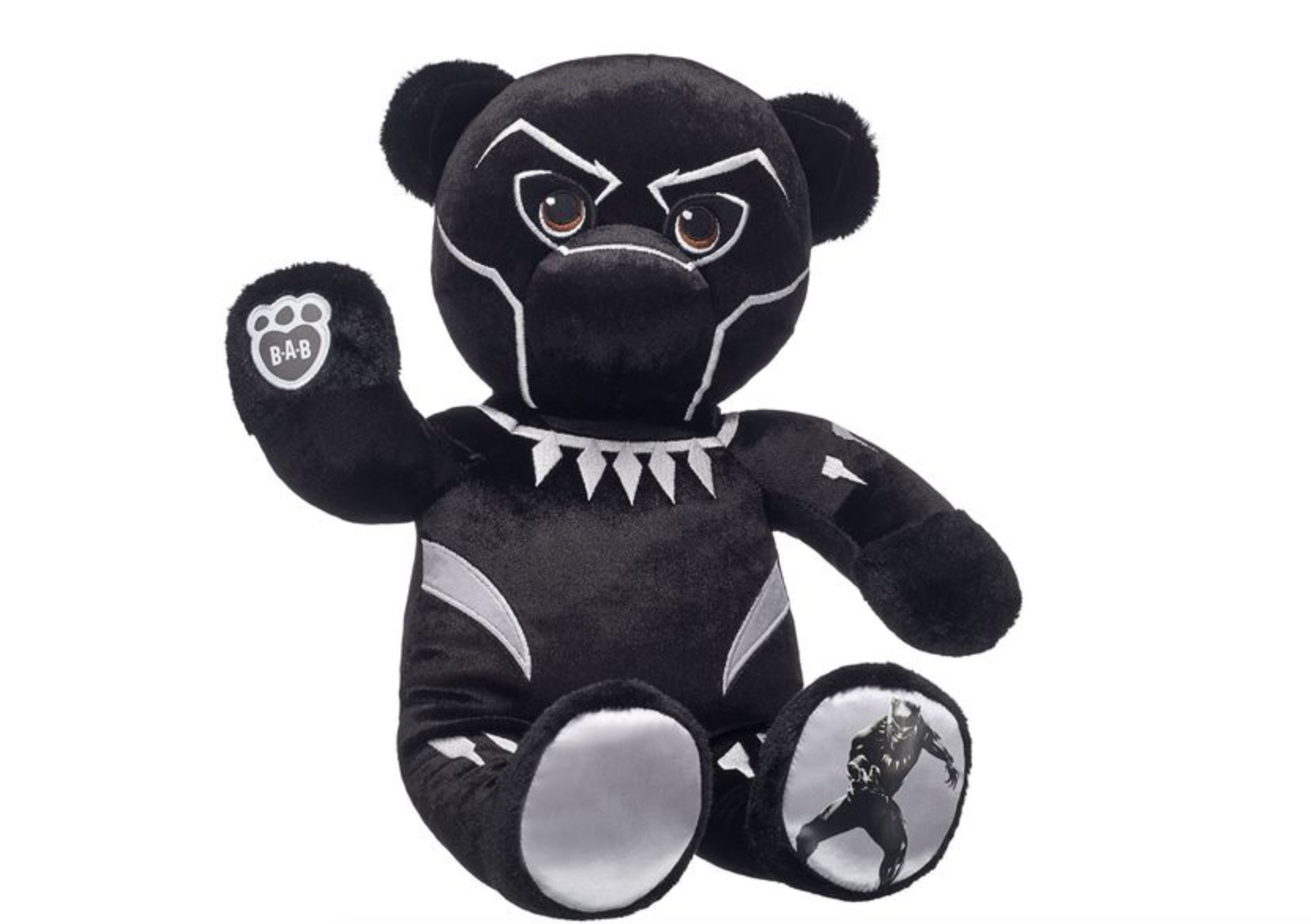 Even though Build-A-Bear teddy bears are for children, adults may be flocking to the store more than usual. The plush-pal company has unveiled the Make-Your-Own Black Panther Bear. Adorned in T'Challa gear and the Black Panther graphic on its paw, the teddy goes for $28. Just for an extra $8 you can personalize the bear with your voice.
Black Panther is set to break and set some major records. Besides being projected to be the biggest pre-summer movie opening weekend in box office history with $213 million, its the highest grossing -film ever at 80 AMC theater locations.
You can purchase the Black Panther bear here.