All Articles Tagged "SWV"
Just last week we showed you a few of the singers who thought they had what it took to try and cover Prince. This week, we've got a few big names who thought they could take on the King of Pop. While not every rendition/cover of his classics from throughout his career were well-done, they were all a lot different than the original songs, which is step one to trying to produce a worthy cover: Do your own thing, but have respect for the originator. Check out covers by everyone from Chaka Khan to Celine Dion, Al B Sure! and even Miles Davis, and let us know which ones you think were good, and not so good after all.
And of course, the links to the actual MJ songs are included in each description!
With already Braxton Family Values and Mary Mary on WE tv (and oh yeah, if you were watching, Tamar & Vince), you can say that the cable channel for women is becoming the reality TV channel for black singers. And with all the success they've had with just those programs in just a few years, who can blame them for wanting to keep the money train going? That's probably why the folks at WE tv have decided to help SWV, the very huge girl group from the '90s (now extra grown women) with their comeback, as the ladies, or Sisters With Voices, are getting their own reality show on the channel. The show doesn't have a name as of yet, but according to the site AlwaysAList.com, what you can expect is that viewers will finally find out why the ladies, Cheryl "Coko" Clemons, Tamara "Taj" Johnson-George, and Leanne "Lelee" Lyons, parted ways musically in the first place in 1997. On top of that, it will also follow the ladies in their quest to become relevant once again in the new R&B scene, and we'll also get a glimpse into their personal lives. They reportedly filmed a pilot for the reality show last fall.
We know that the group reunited in 2005, have been touring sporadically and just this past November they performed together during Black Girls Rock! They put out a new album early last year called I Missed Us, and it actually did well on the Billboard charts, coming in at number one on the R&B charts, so they still have a strong fan base. Now will the fan base tune in to watch their reality show? We'll have to wait and see, but there's no doubt that the ladies are ready to be seen once again by all.
Are you excited for the new series?
While jamming to your favorite songs, do you ever wonder about who wrote your favorite tune? Okay, probably not. But it's still cool to see who helped put some of today's major hits together, and most of the time, it's  people who you didn't expect. We started looking into the names behind some popular tracks back in March, and now we've compiled a few more. Here's a list of some major songs by major artists that were created with a little help from their famous (or at the time, soon-to-be-famous) friends.
"Baby" Justin Bieber feat. Ludacris (2009)
The-Dream/Tricky Stewart/Christina Milian
The song that threw Bieber into pop's stratosphere, and was his highest charting single until 2012′s "Boyfriend," was put together by former lovers The-Dream and Christina Milian and Dream's writing partner Tricky Stewart (who has penned songs for Beyoncé, Rihanna, and more). The Dream claims that Milian only helped with the melody of the song- but there's no way you can just get a royalty check and credits off a melody right? If so, then I stand corrected. Either way, it's the jam folks of all backgrounds and ages can't help but sing to, and it's the song that pretty much made Bieber a household name.
Tags:
B2K
,
billboard charts
,
Diddy
,
He wrote that?
,
hip hop
,
Hot 100
,
j. cole
,
Jermaine Dupri
,
jessie j
,
Justin Bieber
,
Kendrick Lamar
,
Keri Hilson
,
major hits
,
miley cyrus
,
music
,
Omarion
,
Prince
,
Sinead O'Connor
,
singers
,
songwriters
,
stevie wonder
,
SWV
,
The Dream
,
The Family
,
the game
,
The Neptunes
,
Trey Songz
,
Usher
If you were sleeping on the announced performers for this year's Essence Music Festival, or were looking for an excuse to go, we just might have found your reason, ladies. One of our all-time favorite crooners, D'Angelo, was just announced as part of the lineup of performers for the legendary annual festival. D'Angelo's performance on the stage in New Orleans will be his first big performance in the States in many years, though he has been performing for folks overseas as part of his comeback. He will perform on the festival's opening night, Friday, July 6. That day is clearly going to be a big one for '90s music fans, because SWV will also be hitting the stage!
And if D doesn't get your blood warm, you can always check out Trey Songz, who was also just added to the lineup and is slated to perform on the same night. I don't know about you, but I'm trying to hit up this festival big time now. Mary J Blige, D'Angelo, SWV, Kevin Hart, and Aretha Franklin throughout the whole weekend? Go ahead and start planning you guys! Check out the rest of the headliners for the festival over at Essence, and go ahead and start going through your old D'Angelo CDs, because I'm sure you're as excited as we are.
More on Madame Noire!
For an artist at their peak, the shine is brighter than the rays of summer. But the sun always sets. That hasn't stopped some of our favorite R&B stars from attempting encores to put them back in the spotlight. Let's take a look at some recent comebacks to the game by those who step to the mic and say that they never really left.
Tags:
ashanti
,
black
,
boyz ii men
,
carl thomas
,
comeback
,
Ginuwine
,
Lionel Richie
,
New Edition
,
r&b
,
sade
,
singers
,
SWV
When it comes to the music industry, a legitimate comeback is no easy feat. But fortunately, it looks like the ladies of SWV are on the right track. The trio recently released a video for their new single "Co-Sign" and I must say, not only will the beat have you boppin', you'll be pleased to learn the sistas' voices haven't faded away. Plus they're all appropriately dressed in the video. Yes, still classy.
Their album, "I Missed Us" is scheduled to hit the shelves on April 10.
You can watch the video at NecoleBitchie.com.
More on Madame Noire!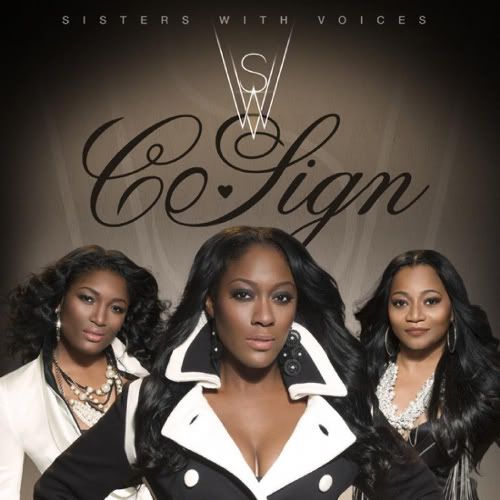 Seems like the world just hasn't had enough of this R&B trio. Although, the Sisters With Voices haven't recorded an album in over 15 years, when people heard them on the chorus of Chris Brown's She Ain't You the fans realized they wanted that old thing back.
So SWV hit the studios and are planning to release their latest single, "CoSign" next month.
Just because Cheryl "Coko" Clemons, Tamrar "Taj" Johnson, and Leanne "Lelee" Lyons haven't produced an album in over a decade, doesn't mean that they haven't been doing anything. The group has been touring internationally and just came back from performing in Toronto, Canada and Lagos, Nigeria in the past two weeks.
I don't doubt that they can still sing, but it'll be interesting to see how people receive their new music.
Do you think you'll buy the new SWV album?

The general consensus is that cheating is socially and morally repugnant. Yet we'd be blind to ignore it's presence and pervasiveness in our society. So there we have it… cheating. And then there's music. Music, auditory art that speaks to, reflects and explains the human condition. Art-music in particular- has never been known to shy away from controversial subjects no matter how uncomfortable. Naturally the issue of infidelity, cheating, sneaking, creeping and being the other woman would come up in song. The funny thing is as wrong as we know cheating is, you might find that some of the following songs are your favorite jams. Am I right? Check it out…
There is something special about feminine energy. We don't have much in the way of awesome girl groups these days, but we used to have a bunch! Take a stroll down memory lane as we revisit some of our favorite girl groups.
Did you favorite girl group make the cut?