All Articles Tagged "practice"
While there are a million reality television shows out there, I still enjoy the comfort of the cinematic experience and a good sitcom here and there.
Nowadays, things are on the up and up, as there are many great black actors who are bringing serious talent to the big and small screens. Take for instance the very fine Michael Ealy in the buddy-cop comedy "Common Law" (one of my favorite shows of the summer), and Jamie Foxx in the new Tarantino western Django Unchained (dropping this Christmas). But while very talented black actors and actresses are getting the chance to flex their acting chops and do so very well, there are still some actors that seem to fall short on the big and small screen.
Here are a few seasoned actors who should work on their craft, and really try to break form the norm so they can end up in A-List bliss instead of the black hole that is reality television, or even worse: Doomed to being seen solely in Thursday night BET movies.
Lisa Raye
I don't know if doing Player's Club held Lisa Raye back creatively, but every performance I see of the star seems to be Diamond all over again (talking like she's reading off of a cue card). You might be able to blame it on the lack of diverse roles, but it seems that the all-white lover only plays the sassy sista, and even on her show, "Single Ladies," it's more of the same. If you're going to be the sassy sista every time, at least put your foot in it and make us want to keep watching! Oh Lisa, you've been in the game since '95 and there still hasn't been much evolution. But we'll keep our fingers crossed…
Tags:
acting
,
bad
,
celebrities
,
character
,
Madame Noire
,
movies
,
on-screen
,
practice
,
Professional
,
seasoned
,
skills
,
slideshow
,
stars
,
TV
,
typecast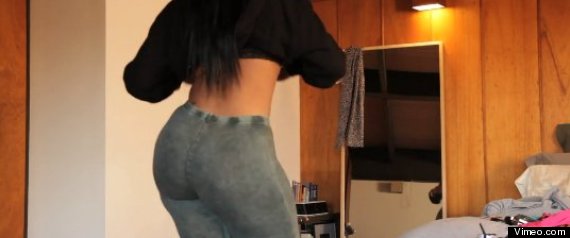 Well, so much for creativity. Drake's latest video for his single "Practice," should hardly be called a video at all. It's basically a single angled shot of a woman in jeggings and a crop top winding and gyrating in front of the mirror. Needless to say the woman, model Kyra Chaos, has an ample backside and that's about all we see throughout the duration.
It's one thing to sell sex but it's another thing to just be lazy.
You can watch the ratchet video at Black Voices.com.