All Articles Tagged "jeggings"
When it comes to fashion, a tall, handsome, physically fit man can probably get away with wearing just about anything. And then there are those who fall into the category of everyone else outside of Boris Kodjoe or Idris Elba. Put those dudes in a Speedo, a Hawaiian print shirt or high water pants and we'd still swoon. But most men aren't built that way, yet some fellas try to pull of fashion trends that simply don't work for them. Just because Weezy can rock jeggings doesn't mean other men should try to – so if you're over 25, here are 5 things you men should never wear…unless you're a devastatingly handsome model or a rap/rock star.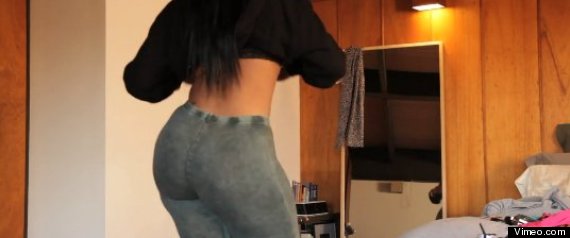 Well, so much for creativity. Drake's latest video for his single "Practice," should hardly be called a video at all. It's basically a single angled shot of a woman in jeggings and a crop top winding and gyrating in front of the mirror. Needless to say the woman, model Kyra Chaos, has an ample backside and that's about all we see throughout the duration.
It's one thing to sell sex but it's another thing to just be lazy.
You can watch the ratchet video at Black Voices.com.
2010 marked the arrival of some creative fashion risks via entertainers such as Lady Gaga, Kanye West and Nicki Minaj.  Most of these risks resulted in success, but there were more than a few cracks along this year's catwalk.  Take a look at some of the fashion fails of the past year: