All Articles Tagged "Black entrepreneurship"
It is often said that there aren't many Black-owned businesses in the beauty and fashion industry. However, a few black women are making their way into an industry once monopolized by high-stakes moguls and foreign entities. Their ventures into the beauty and fashion industry are helping to redefine Black entrepreneurship, as well as the westernized construct of beauty, which has traditionally had white women at the forefront. These young Black businesswomen have marshaled companies, and their successes know no bounds. Get to know more about them and their journey.
Ajahmure Clovis, 30, is a traveling nail artist. Her company, Her Nails Rock, provides affordable and quality nail care services for both women and men. Clovis started Her Nails Rock in the hopes that she could pass the business down to her children.
"At the time I started Her Nails Rock I had two daughters. I now have a son as well, and I wanted a company that they could one day take over. I've seen people start a business from nothing, and it becomes a multi-million dollar company that generations eat off of. That's what I want for my family."
However, as she groomed her business, Clovis found that even though she was working hard for her children, her time with them had to be sacrificed.
"In the beginning when I was building and branding Her Nails Rock there were a lot of sleepless nights and a lot of time away from my family. I moved to New York, and my daughters stayed in D.C. where I'm from with my mother. And my son was in Boston with my grandparents and aunt. It was a very hard decision but one that was necessary in order for me to really give my all and build my brand. I don't know if Her Nails Rock would be what it is without my mother Cyndy Clovis, grandparents George and Tina Saxon, and my aunt, Keeana. Because of them I was really able to focus on my business and take it to places I've dreamed of."
With Her Nails Rock, Clovis has traveled across the United States. She built a clientele of both everyday women and celebrities. She has painted the nails of Erica Campbell, Adrienne Bailon, J.R. Smith, Elle Varner, and Angela Simmons. She was even seen on an episode of Tamar & Vince doing Tamar Braxton's nails for her spread in PYNK magazine.
"My proudest moment would have to be seeing my hard work and sacrifices finally paying off and for me to be able to really provide for my children. There's nothing better than seeing the fruits of your labor."
As a Black woman in the beauty industry, facing discrimination and biases are seemingly inevitable. However, Clovis has faced a different type of discrimination.
"It's hurtful because the discrimination I've experienced has been from other Black female entrepreneurs. I don't know when it became a problem for women of color to support one another, but it happens to me all the time. Some women just aren't as inviting. Some want you to be at the same level or lower than they are. If you're at a higher level with your business or they see the potential for your business to grow then they won't be as willing to provide support. My experience has been that some Black women think of me as competition rather than a peer. We could learn from one another and build our brands together. There's no need to compete. It is really sad and heartbreaking."
But nothing is going to stop Clovis from reaching her goals with Her Nails Rock. In 10 years, she hopes to have her own nail product line and two nail salons. What's most important to her, however, is to support young Black female entrepreneurs.
"You have to see yourself where you want yourself and your business to be. Do your research and then double back and do it again. Nothing is being given to us as women or as minorities, so we have to work four times as hard because we've got two strikes against us. Find a good mentor and build your network. If you need anything, you can call me. I know the struggle!"
Visit Her Nails Rock at www.facebook.com/HerNailsRock
Follow Her Nails Rock on Instagram @hernailsrock
Black women, of course, are not a monolith. We can build a life and a lucrative career in everything from the oil industry (Nigerian billionaire Folorunsho Alakija) to agriculture (Kenyan millionaire Martha Otieno). But there are several sectors of our economy that are now more lucrative to Black women then ever. Now is your chance to take advantage of these open-door opportunities; invest and land on Forbes' next "rich list."
Check out the industries that are just begging for the entrepreneurial genius of a boss Black business woman.
John Hope Bryant, the founder of Operation HOPE, knows the importance of financial education. His organization launched the 700 Credit Score initiative to help those in the black community who struggle with average credit scores that make them vulnerable to predatory lending and payday loans. The organization also helps to teach underserved youth the importance of financial literacy and entrepreneurship. While Bryant's work is certainly needed, perhaps his work would not be needed quite as much if there were, as he contemplated to Bloomberg, a black Bill Gates.
What Barack Obama and the black members of government provide in the political world is still lacking in the business world, according to Bryant. The black community still needs a business image that equals its political image. It needs to see inspiration of how blacks can succeed on a global economic scheme. The article asserts that if Bill Gates were a black man, it would have a greater impact on African Americans than even Barack Obama. While African Americans have fought for civil rights and the right to vote, they still value and understand the global power of money.
If there were a black economic player like Bill Gates, there is a greater possibility that the effects of that would extend into Silicon Valley and other areas of entrepreneurship hubs in the nation. In addition, there may be a changed value system and "culture of philanthropy" that would carry past the idea of church that would help to build up black communities.
While some may look to Oprah Winfrey as that black role model, she's doesn't quite match Bill Gates' level of influence. A black entrepreneur on his level would be able to create thousands of jobs, would have a product that is used in each of our daily lives, and would inspire young people to excel. Young people would connect this image as an inspiration to be smart and to do even do better in school. A black Bill Gates would be the inspiration needed to help African Americans move forward.
More on Madame Noire Business!
In this age of abbreviated attention spans, instant obsolescence, digital romance, and satellite telephones, there are still some things that deserve to be tucked away in a category of old favorites — things that have the patina of age that are as beloved now as they were years ago. These favorite "things" (social organizations, businesses, institutions, etc.) have persisted over the years because we turn to them again and again as they continue to satisfy us, renew us, or simply "take us back" to places we want to go. Here are a few of our oldest and favorite things:
E.E. Ward Moving & Storage Co.
In a sense, John T. Ward started his moving business in the 1840s—by transporting slaves, according to one writer. Four decades later, in 1881, with a team of horses, a wagon and two helpers, John and his son, William, officially established the Ward Transfer Line, a moving business in Columbus, OH. Eight years later, another Ward son, Edgar Earl, took control of the company, renaming it E.E. Ward Transfer and Storage Company. In 1921, the company finally stopped using horses and turned to motorized equipment.
The company is no longer under the control of the Ward family. In 2001, Eldon Ward, the last Ward family member to own the business, sold it to Brian Brooks and Otto Beatty III. The company, which employs up to 50 people at peak moving times of the year, provides moving and storage services for households and businesses, including international and corporate relocations. Today, the 130-year-old company is recognized by the U.S. Department of Commerce as one of the oldest black-owned business in the nation.
(Omaha World- Herald) — Four years ago, Patricia Barron was a woman with a plan. After 40 years of work that included a stint in the military, three decades at a phone company and a five-year tenure in sales, she figured it was time to focus on the dream she'd had since she was a little girl growing up in north Omaha: opening a restaurant. She saved her money and took out a loan, found a good location in the former cafeteria of the Nebraska School for the Deaf and opened Big Mama's Kitchen. She hoped there was a big enough demand for her old-fashioned cooking — oven-fried chicken, cornbread, sweet potato cheesecake — to make it work. The risk paid off. Today, Barron has a dozen employees, a growing customer base across Omaha and plans to expand the Big Mama's brand. Her sweet potato pie ice cream is now sold in one Omaha Hy-Vee, and she's looking into packaging her popular "Afro" burgers for retail sale. Her story is one local economic development leaders say they'd like to see replicated by other black business owners.
Republished from The Huffington Post
by Mike Green
There's an economic crisis of monumental proportions occurring in Black America. The challenges stretch across a vast spectrum of education, unemployment, entrepreneurship, investment and innovation. But you won't hear much about this crisis from any of the so-called "mainstream" media.
Black Unemployment in America: Media Reports
The New York Times touched on the issue in, "The New Poor: Blacks in Memphis Lose Decades in Economic Gains." The Times narrowed America's economic crisis to the financial impact on a Memphis family and offered statistics to what it dubbed, "The Great Recession." But the focus of the article is limited to job losses, foreclosures and economic despair in a single region that has turned back the calendar of progress.
The Washington Post Business Columnist Steven Pearlstein took a stab at the problem in his Sept. 7 column, "The Bleak Truth About Unemployment." Pearlstein tells us the eight million jobs lost across the nation are largely a result of a structural, not cyclical, change. Manufacturing, construction, hospitality and retail have all lost two million jobs each, accounting for two-thirds of the total job loss across America. A fraction of the jobs lost are currently being recovered and Pearlstein doesn't see the vast majority of those jobs returning anytime soon.
Black media, such as theloop21.com, are also decrying the travails of economic disaster. The Loop 21 dissects the most recent U.S. Bureau of Labor's statistics on Black Unemployment (16.3%) and pushes the number as high as 48% in its Sept. 3 article, "Locked Out: The Truth Behind the Black Unemployment Rate."
While media are bemoaning the Great Depression-like "Great Recession," none are juxtaposing the explosive tech industries and Internet ventures against the backdrop of miserable forecasts of long-term unemployment and the catastrophic crumbling of industry infrastructures.
About This Series: Focal Point — Innovation
While the "Great Recession" impacts all of America, Black America is suffering from new economic trauma just as it emerges from the shadows of institutionalized racism that stunted its growth for generations. And while White America races to support entrepreneurial innovators and seed high-growth companies, Black America has been caught flat-footed and is in danger of being left behind in the dust of innovation-propelled technology — relegated to the role of consumers who transfer much of today's Black earned wealth to the high tech entrepreneurs of tomorrow.
This series seeks to not only expose the hidden crisis in Black America, but also unveil little known opportunities through which solutions may be derived.
In part one, the voices of three innovative business leaders were introduced to address the challenges facing Black America's entrepreneurs and investors. This is the second of four installments in a series addressing the Innovation Crisis in Black America.

Today we ask: Where are African American entrepreneurs and angel investors in the exploding high tech industries?
This question points to the critical juncture at which Black America transitions from a 20th century struggle for Civil Rights and jobs, to a 21st century mindset that capitalizes upon innovative ideas and invests heavily in seeding rapid-growth entrepreneurial endeavors that produce new jobs as well help diversify the captains who control high tech and Internet industries. (More on this in the upcoming interview with Johnathan Holifield in part four).
Economic Challenges Facing Black America
Unemployment in Black America is twice that of the nation as a whole. The Congressional Joint Economic Committee report released in March 2010 reveals that "both the unemployment rate and the duration of unemployment increased dramatically during the Great Recession among African Americans." Among Black teens unemployment has reached crisis levels. (See chart).


Chart created by Mike Green. Source: Bureau of Labor Statistics
Black America's unemployment rate is one key indicator of a crisis condition. Some economists are predicting many jobs will not return and some industries are undergoing a transformation that requires significant downsizing (e.g. U.S. media have laid off a significant portion of its workforce with more to come). That means millions of workers could be transitioning to new careers.
Entrepreneurship is the desired path of renovation, restoration, innovation and opportunity when industry infrastructures crumble. Yet, the world of entrepreneurship and angel investing is foreign to most Black Americans, despite the fact that in 2009 alone more than $17 billion was invested in entrepreneurial ventures that created 250,000 new jobs.
In the first six months of 2010, African American-led companies were involved in less than 1 percent of funded entrepreneurial ventures (CB Insights report). That's an ongoing problem that needs to be addressed.
Black Enterprise magazine reported last year on the efforts of Network For Teaching Entrepreneurship (NFTE) in an article titled, "Youth Use Entrepreneurship as a Pathway to Success."
While such articles shed a spotlight upon positive efforts being made to address the conspicuous dearth of entrepreneurs in the high-growth technology fields, the stark reality of severely under-represented African American-led endeavors in both the explosive industries of innovation and SEC-qualified angel investing require significant media attention.
The reality facing Black entrepreneurs seeking investment (Stats below apply to full year, 2009):
Angel investments in U.S. companies: $17.6 billion (decrease of 8.3% over 2008)
Number of companies seeking angel funding: Roughly 395,000
Minority-owned firms seeking angel investment: 6.2% of total companies
Entrepreneurial ventures receiving angel funding: 57,225 (increase of 3.1% over 2008)
Yield Rate (percentage of firms seeking funding that are successful): 14.5% / 14.2% for minorities
Total active investors: 259,480 (unchanged from 2008)
Minority angel investors: 3.5% of total angel population


Delineation of investments in technology sectors in 2009. Source: Center for Venture Research (Univ. of New Hampshire)
The Center for Venture Research's report on angel investing in 2009 shows that minority-owned firms had a similar rate of success in comparison to the overall market. Since minority companies were roughly 6 percent of the total number seeking funding, with a success rate of 14.2 percent, the final tally of minority companies that were successful in receiving funding amounted to roughly 6 percent of all the entrepreneurial ventures that received angel investments in 2009.
Of those companies, we do not know how many were African American. We do know the Center for Venture Research stated in its report, "However, the small percentage of minority-owned firms seeking angel capital is of concern."
Where are the African American entrepreneurs?
I asked Lauran Bonapart of Lauton Capital to respond to the issue.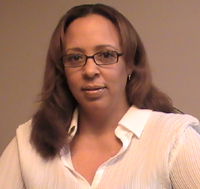 Lauran Bonapart, CEO
Lauton Capital Group
Q: In a recent report, CB Insights revealed that Black entrepreneurs received just 1 percent of funding from angels and VCs in the first half of 2010, while Asians, who make up far less a percentage of the population, accounted for 12 percent of funding recipients. Can you shed some light on what this data means to investors and entrepreneurs?
A: I'd be curious to know the number of organizations that were actually seeking the funding. In the past, maybe five years, I've only come across two African American-owned organizations that were seeking funding from my company, as opposed to 85 percent Caucasian.
It's very challenging to find African Americans who are owners or minority stakeholders for Internet-based companies. I've seen a slight increase in the technology sectors but not so much with Internet-based organizations or health care organizations
So, I'd want to know how many organizations were actually seeking funding where only 1 percent of them were funded. Was it 10 companies and 1 percent of the 10 received funding? Well, that's not bad. If it was 100 … that would be different. So, I don't know how skewed these numbers are.
Q: In your experience are there two few Black entrepreneurs overall or too few who reach a qualified level for investment?
A: I absolutely think it's both. In my experience in this industry, I have come across very few African American entrepreneurs. I can basically count them on one hand.
So, I would say that the first thing we would need to do as a community is to really step up to the plate with entrepreneurs who have a great idea, have great management in place and then determine if it is a project that is fundable.
Q: Talk a bit about the steps toward getting an idea off the ground.
A: I think the first and foremost important step is you have to have that next great idea. It's one of two things: It's a brand new concept and a great idea or you're improving an existing concept that's out there, something's already making money … generating revenue.
Step No. 1 is do your homework and get feedback that the idea that you have is actually viable.
The next thing is, all investors want to see that you've put some money into a project. They don't want to shoulder the risk entirely by themselves. So, between friends, family, colleagues and so forth, you have to bring your idea beyond the concept level.
Have a prototype developed or discussions with a larger firm that would be interested in working with you. It's going to be very important that your business plan is solid, airtight. Exit strategies are involved. You also want to make sure your management team is bringing a ton of experience to the table.
Once you get past the, "We have a great idea," it looks fantastic on paper, and there's a solid management team in place, at that point you can begin to have discussions with either angels or VCs to determine what type of feedback they're going to give you to procure funding for your project.
Q: If an entrepreneur stems from a background of poverty, poor education and the relational family is similarly situated, what steps can they take to overcome those types of challenges in getting their idea to a level of funding?
A: Wow. That's a great question. I believe, in my experience, it's all about the idea that you have. If you have a great idea and a great concept, you can overcome poor management in a myriad of ways.
If you have a great idea about enhancing an existing concept or existing product, it's going to take a lot of research and legwork, not necessarily money. But you have to be passionate about what you're doing and you have to have people you can bounce ideas off of; and you'd be surprised as to how many people would help you in the industry with just a quick phone call. So, it's about knowing who to go to, finding the people that are relevant in the industry that you're in; and I don't think any of that pertains to your poverty level or educational background.
(Atlanta Journal Constitution) — Laron Walker started his Web design and software business several years ago in Indiana, and it thrived. He had contracts with the biggest firms, hospitals, churches and schools. His contact list was a who's who of the community, including friends from his alma mater, Purdue University.
On Thursday June, 03 2010 top African-Americans from the business world gathered at The New York Times building for the 2010 NV Awards. Every year, NV Magazine salutes leaders and visionaries that demonstrate excellence in their industry. Daymond John, Fubu founder and Jacque Reid, radio personality and star of VH1's "Let's Talk About Pep" were the evening's hosts. The honorees included; Pharrell Williams, Mimi Valdés, D'Wayne Edwards, Richard Dent III, Robert A. Marchman, Johnita Due, Cory Booker and many more. Check out TAP's flipbook of the 2010 NV Awards.
Hosts: Jacque Reid & Daymond John