All Articles Tagged "african americans in tech"
Name: Sheena Allen
Favorite read: The Startup of You by Reid Hoffman
Recent read: The Lean Startup by Eric Ries
Favorite websites: Mashable, Facebook, LinkedIn and GlobalGrind
Favorite apps: Sheena Allen Apps – Dubblen, PicSlit, InstaFunds, Orange Snap, TwtBooth and Words on Pics. I also like Instagram.
Most inspired by: My friends and family.
One quote that inspires you: "It's hard to beat a person who never gives up." – Babe Ruth
Twitter handle: @whoisSheena | @SheenaAllenApps
Sheena Allen wasn't always into technology. But when she realized she'd need it to turn her idea into a reality, the now 26-year-old jumped into action, building her first app InstaFunds. Allen is the founder of Sheena Allen Apps, which powers six apps that collectively have three million downloads to date. Her story has grabbed the attention of directors Nora Poggi and Insiyah Saeed and the duo will feature her story in an upcoming women in tech documentary, She Started It.
MadameNoire spoke with Allen about her growing business, lessons learned and what's next for Sheena Allen Apps.
MadameNoire: How did you get your start in the technology space?
Sheena Allen: It was completely random. I had a random idea for an app after leaving Walmart one afternoon with my college roommate. I had no idea how to do an app or anything dealing with technology.
MN: What inspired you to create Sheena Allen Apps?
SA: This all started from a random idea and then it became a passion. When I created that first app back in college, I didn't think Sheena Allen Apps would be where it is now. My first app had about 50 downloads the first two months. If anything, this was going to be a hobby on the side until I went from 50 downloads of my initial app to 6,000-plus downloads a day of another app owned by the company.
MN: What steps did you take to get it off the ground?
SA: I designed my first app [InstaFunds] using Microsoft Word, which has absolutely nothing to do with designing mobile apps. But I truly had no clue what I was doing. What I did know was that I had an idea and I wanted to get my idea out to the world.
I designed the app and I went searching for a freelance developer. I eventually found someone, got a loan from my dad and walked through the process with the developer. I designed the app; I tested my own app and all of that. Once the app was completed, the developer sent me the coding and I studied the coding. That first app was definitely not an overnight success story, but it was the best teacher.
MN: There's been a huge push to not only teach school-age children and teens to code, but adults as well. How'd you learn to code?
SA: The coding I do know comes from studying coding of previous apps I have had developed by freelancers, and also using tools such as Code Academy.
MN: What are your three tips to running a successful mobile app company?
SA:
Don't hesitate on your idea. If you do, you'll look up and someone else will have developed that app, have it in the App Store and successful.
Don't be afraid to fail. It may not go as planned, so if you do fail, do so quickly and cheaply.
Mentors. The first year and a half of running my company, I did it all alone. I felt no one wanted to help me. I felt that no one believed in what I was trying to do. Once I reached a certain point, I finally reached out to some people and some of those people are my best mentors.
MN: Your suite of six apps has garnered over two million downloads and been used by celebrities. How'd you find out they were fans of your app?
SA: The most popular app I have now that is being used by celebrities and brands is PicSlit. As far as me knowing when PicSlit is used, either they'll leave the #PicSlit hashtag in the caption, or I have even had some actually reach out to me. Before 49ers wide receiver Stevie Johnson deleted his previous IG, his entire Instagram was using PicSlit. He reached out to me and said how much he liked the app and [that] he thought it was dope what I was doing. Whenever people like K. Michelle or Trey Songz, or anyone, does the banner on their Instagram, I will usually get someone who tags the PicSlit Instagram page or my personal IG page.
The feedback is good and bad. Some people love the creativity of it, but I've also gotten those 'thanks for ruining my timeline' comments via social media and email, too. I just love the fact that people appreciate it for what it is though. That's the beauty of it. Be creative. I'm a kid from a small town in Mississippi. Anytime I see someone use any of my apps, famous or not, I'm just appreciative.
MN: What's the best business advice you've ever received or given?
SA: When I speak to students, I always make sure to tell them: 'Don't focus so much on being the cool kid because a lot of times the cool kids end up being the broke kids.'
MN: There's been a lot of conversation around diversity in technology, especially since big name tech companies such as Google, Facebook and Twitter released their problematic diversity data. As an African-American woman in tech, how has your experience been in maneuvering through the space?
SA: It hasn't been easy. You come into this industry with two strikes already against you. I'm a woman. I'm African American. So in the end, you have to work overtime to prove yourself. I will say that my first mentor was a white male and I don't think he cared that I was black, blue, or orange. He cared about teaching me and guiding me on how to build a tech company.
MN: What's next for Sheena Allen Apps?
SA: We are doing some major upgrades to three of the apps. We will also be adding multiple apps over time. We are at six now, but over the next two years, I plan to add three to five more. I also want to hit, at minimum, five million downloads by the end of 2016.
Most importantly, I want to establish a Sheena Allen Apps office in Mississippi because that is where this journey started. So many kids and young adults, especially in the African-American community, feel that you can only 'make it' through music or sports. Having an office there where people can come and work for a tech company—without having to move to Silicon Valley, Seattle or New York—is very important to me.
I have also started on my next startup, so right now it is just all about focusing and building. The end goal is to do something that no one has ever done.
Allen will discuss building a successful mobile at The Phat Startup's Tech808 conference in Washington DC on June 6 at George Washington University. For more information, visit Tech808.
Name: Tiffani Bell
Favorite read: The Bible.
Recent read: I'm always reading multiple books at one time, so right now, I'm reading:
Favorite websites:
Twitter – it leads to everything else!
Favorite apps: Sleep Cycle on iOS. It's helped me get my sleep issues in order.
Most inspired by: Substance and utility.
One quote that inspires you: Meus opus magnus — Latin for, "My work is great." It's a great guide.
Twitter handle: @tiffani | @DETwaterproject
Tiffani Bell has been a techie for as long as she can remember. While some children were working on sentence structure, Bell was working on creating lines of code. That passion for technology led the front- and back-end developer to go on to graduating with a degree in computer science, founding her first startup, Pencil You In, which enabled hairstylists to accept appointments online more efficiently. She also became a fellow for Code for America, a nonprofit invested in making sure government is working for the people through tech. Most recently, Bell co-founded the Detroit Water Project, alongside Kristy Tillman, a platform that allows individuals to donate money to pay off outstanding water bills for the city's residents.
MadameNoire caught up with the Y Combinator alum to discuss the Detroit Water Project, tips to running a social good venture and what's next.
MadameNoire: How did you get your start in the technology space?
Tiffani Bell: [I] wrote my first line of code at age six, took a programming class in 10th grade, graduated from Howard University in 2008 with a Bachelor of Science in Systems & Computer Science, interned at HP (twice) and IBM during college and founded startup Pencil You In in 2009.
MN: What inspired you to found the Detroit Water Project, a platform that allows individuals to donate money to pay off outstanding water bills for the city's residents?
TB: I read a story last year in The Atlantic that talked about how over 100,000 people in Detroit were going to be affected by water shut-offs. As I read more, I realized most of the issue stemmed from people just flat out not being able to afford their bills in the first place. I did what I usually did when I find something to be outrageous–I tweeted about it.
From there, Kristy Tillman in Boston got involved and we ended up putting together the Detroit Water Project website in about four hours the same night I read the article.
And yes, there were other crowdfunding campaigns and organizations addressing the problem, but our solution was different in that we wanted to help people immediately and give directly to families that needed assistance. So, the website ended up facilitating matches between families that needed assistance and donors who would pledge anywhere from $5 to $5,000 from all over the world to help.
We would essentially send them an account number and in tandem with how much they pledged; give them instructions on how to use the utility company website to directly make a water bill payment on someone's behalf. We've had over 9,000 people from around the world sign up to give toward bills in Detroit and now Baltimore.
MN: That's a large feat. To date, donors have given over $180,000 for water bills for over 900 families in Detroit and over $30,000 for families in Baltimore. Congrats! When you first had the idea, what steps did you take to get it off the ground?
TB: I'm a programmer, so that made things a lot easier. We just wrote up some copy describing what we were doing, used Bootstrap, a user interface framework open sourced from designers and developers at Twitter, to throw up a reasonably presentable website on Heroku (a free web host), and piped all of the donation and assistance application information to Google Sheets.
We used a team of volunteers to do the manual matching and customer service.
MN: What are your three tips to running a successful social good platform?
TB: [1] Pick a salient problem that everyday people can impact with a small contribution that, in aggregate, amounts to massive impact. It ropes in everybody and tons of people can share in your success.
[2] Partner with great people and on-the-ground organizations that can be your eyes and ears.
[3] Be dedicated to learning everything you can about what you're doing and the people you're helping. But that's good advice for anything!
MN: You were in the last cycle of Y Combinator, the most prestigious accelerator/incubator program in the country. How did your participation in YC help the Detroit Water Project?
TB: Participating in Y Combinator was helpful for clarifying priorities and growing the donor base. They're heavily focused on growth and when you're trying to make an impact, especially as a nonprofit, that's valuable to learn.
MN: For startup founders looking to enter into an accelerator or incubator program, what should they consider?
TB: A few things:
[1] Consider the accomplishments of the people running the program. The primary thing that you want is expertise, which will give you a better view of what to do with the funds they give. Y Combinator has partners and various other people in their network who've all been operators and founders at their own startups once upon a time–and been wildly successful in a lot of cases–and this makes all the difference. You don't want someone playing house and cutting his or her teeth on your startup.
[2] Consider what kind of support and resources you'll have access to after you finish the accelerator or incubator.
[3] Consider the internal resources and support you'll receive during the accelerator or incubator. This harkens back to the first point around the accomplishments of the people running the program, but how is the program structured? What kinds of mentorship will be there be? From whom?
MN: What's the best business advice you've ever received or given?
TB: The best business (and life) advice I've ever received is that, 'It's a marathon, not a sprint.'
MN: What's next for the Detroit Water Project?
TB: Growth. Hiring. Right now, I'm spending more and more time getting the infrastructure in place to turn the Detroit Water Project into a sustainable organization with sustainable impact. That means hiring, fundraising, defining impact, etc.
Detroit Water Project is ultimately focused on two things going forward: expanding the platform to other cities with the aim of ensuring everyone has access to running water in their homes and getting legislation in place ensuring universal residential access to running water. Everything else is subordinate to those goals.
Name: Candace Mitchell
Favorite read: A Return to Love by Marianne Williamson
Recent read: Customer Centricity by Peter Fader
Favorite websites:
GirlfriendsInGod (daily devotional)
Pandora (streaming music while working)
Pando (tech news)
StackOverflow (community of coders)
Favorite apps: Bible!, Timehop, Twitter, Luminosity and Headspace
Most inspired by: Creating generational wealth for my family and the African-American community as a whole, so that we can overcome poverty and be in a greater position of ownership and economic opportunity.
One quote that inspires you: "Faith sees the invisible, feels the intangible, and achieves the impossible" ~Author Unknown. With faith and belief in yourself, you can achieve anything.
Twitter handle: @candyVmitchell | @techturized
Whether your hair is natural or relaxed, curly or bone straight, one thing is certain: You can relate to trying to find the right product, regimen and even stylist to finesse your tresses. Candace Mitchell knows the feeling all too well, and decided to use tech to solve her dilemma.
After joining forces with her co-founder Chanel Martin, Mitchell launched what is now known as Techturized in 2012. And although the co-founder and CEO didn't know it at the time, Techturized would go on to become a network that resonates with women of color across the globe, garnering attention from various press outlets such as EBONY, Essence, Black Enterprise, Business Insider and Melissa Harris-Perry, to name a few.
Fresh out of the DreamIt Ventures accelerator program, MadameNoire caught up with Mitchell to chat about starting Techturized, working through challenges, and her early dreams of becoming the female Bill Gates.
MadameNoire: How did you get your start in the technology space?
Candace Mitchell: I've been in love with technology ever since I was a little girl. When I was around 9 or 10 years old, my dream was to become the female Bill Gates when I discovered what Microsoft was. I taught myself how to code websites in high school then decided to take my computing pursuits to the collegiate level by attending Georgia Tech and majoring in computer science. That was one of the best decisions I've ever made.
MN: What inspired you to create Techturized, a company that leverages scientific and social data to provide personalized hair care recommendations for women of color around the globe?CM: I was inspired by my personal frustrations with my hair after it was severely damaged from using color, relaxers and a boatload of products. I thought to myself, there has to be a way to know which products are compatible with your hair type and how certain hair products will react on your hair. My approach was always from a scientific point of view and I imagined the different factors that affect our hair as variables in an algorithm that could be created to predict and recommend products in order to achieve different results. I competed in a student invention competition with this 'hair tech' idea that caught the attention of former classmates who later became co-founders of the company. My co-founder, Chanel, called me after she had a dream about a hair care social network, so we decided to collaborate. The rest is history!
MN: When you first had the idea to create Techturized, what steps did you take to get it off the ground?
CM: We first had several brainstorm sessions on Google Hangout (we were living in different cities at the time) to organize our thoughts and do some initial market research. We later applied to a startup accelerator based at Georgia Tech called Flashpoint. We were accepted and funded $35,000 to further develop our idea and validate our assumptions in order to build an MVP that we later tested at the Bronner Brothers Hair Show in Atlanta, Georgia. We were able to get critical feedback from attendees at the hair show, as well as founders of several hair product companies, which helped us further refine our value proposition within the market.
MN: Your first product is Myavana, which stands for my "my hair nirvana." How does the product work and how is it revolutionizing the roughly $3 billion African-American hair care industry?
CM: Myavana provides personalized recommendations for hair products, hairstyles and local salons in your area by analyzing a strand of your hair. You purchase a personalized hair care plan from our website (only $49 to start), then we send a prepaid mailer to your home with instructions on how to provide a hair sample. Don't worry; it's an easy combing process! Our hair naturally sheds every day.
You slip it in the envelope and send it back to our lab for analysis. We're able to detect your current hair condition, breakage or damage to the hair strand, and record any hair issues that you're experiencing or goals that you would like to achieve. This creates a unique hairprint that maps the consumer to the right products, styling techniques, and salon services in your area. Our proprietary technology and data solves a problem that women of color have experienced for generations due to our extreme hair texture variety.
MN: As an African-American woman in tech, how has your experience been in maneuvering through the space?
CM: It has been quite a challenge simply because many key players in the tech industry don't understand our market, in particular the cultural significance of hair for women of color. Our product is so unique and innovative that we can't follow the blueprint of poster child tech companies; we are pioneering our own way in the market. It can also be disheartening since there are so few of us in the tech space, but we are also encouraged that we are opening doors for other African Americans to follow through.
MN: Your startup is based in Atlanta, which has a burgeoning tech scene. What does the Atlanta tech scene offer tech entrepreneurs that San Francisco or New York City may not?
CM: The advantages of growing a tech company in Atlanta is the ecosystem of universities, enterprise companies, and rich cultural fabric that the city has. Georgia Tech is right in our backyard and provides an invaluable network of experts and resources, as well as Emory, Georgia State and the nearby HBCUs in the Atlanta University Center (Clark Atlanta, Morehouse and Spelman).
In addition to that, there are several business organizations, incubators and coworking spaces that support the growth of tech companies such as the Technology Association of Georgia (TAG) the Atlanta Technology Development Center (ATDC), Atlanta Tech Village (ATV) and the Opportunity Hub (OHUB). This is all anchored by top global corporations such as Coca-Cola, Home Depot and Turner Broadcasting, just to name a few. Lastly, the music and entertainment scene is booming and will take off greater than it ever has before. These unique ingredients combined make Atlanta an ideal city to tap in several industries using technology.
MN: What's the best business advice you've ever received or given?
CM: "Be so good they can't ignore you"… a renewed sense of excellence day in and day out, no matter the obstacles, will garner the attention of those you need to help take you to the next level of success.
MN: What's next for Techturized?
CM: Growing our customer base for the Myavana personalized hair care plans. Partnering with major salons and hair care organizations to expand our reach in the market.
Based in New York City, Janel Martinez is a multimedia journalist who covers technology and entrepreneurship. She is the founder of "Ain't I Latina?" an online destination geared toward Afro-Latinas. You can follow her up-to-the-minute musings on Twitter @janelmwrites.
Welcome to another installment of "Behind the Click." This time, I'm going to take you inside the world of UX via Glennette Clark. Just what is UX? It's a growing buzz-word in the tech game, and something you should know. It stands for "User Experience." Developers take human psychology and studied human reactions and responses to create digital experiences users can enjoy. Glennette is playing a particularly interesting role in this space and will certainly serve as encouragement for all those out there, whether techies or not, who dream of producing their own conferences while firmly seated within an office holding down another position simultaneously. Read on to learn!
Current Occupation: Producer, UXCampDC and UXMobileCamp; Senior Business Analyst/Health and Human Services (Contractor)
Favorite website: I don't have a favorite web site per se. I have a favorite app that allows me to read blogs from many different sources. That app is Zite on iPad.
Favorite read: The Princessa by Harriet Rubin. I highly recommend this book for all women.
Recent read: The Hunger Games
2012′s ultimate goal:

I want to build a network of support for the nonprofit I want to start. The mission of the nonprofit is to support underrepresented minorities, especially black and Latino, in building start-ups. One of the biggest hurdles for building a start up isn't talent or lack of ideas, it's financial. Most people in my target audience don't have the financial means to focus 100% of their time to building a business. They have bills to pay.
The nonprofit, Start Up for All, will be an incubator that will provide participants with mentors in sales, PR, marketing, finances, etc. while providing them with a stipend to help cover their bills while they work to get up and running. In return, we will take a 6-8% equity position in the business.
Quote that Inspires You:
Life can be much broader, once you discover one simple fact, and that is that everything around you that you call life was made up by people that were no smarter than you. – Steve Jobs
Twitter handle:@glennette
Ldc: So, are you a Washington, D.C. native? How was it attending Howard University and how do you find D.C. currently?
GC: Actually, I am originally from Elizabeth City, NC. Going to Howard was a great experience. I have family in DC so, moving from NC to DC was not that big of a change for me.
Howard was a different experience for me socially because I had come from a predominately white high school. In most of my HS classes, I was the only or one of the only black kids in my classes. It was great to be around other smart black people.
LdC: So you have created this extraordinary program in tech. What exactly does UXCamp DC and MobileUXCamp DC entail?
GC: UXCamp and MobileUXCamp are un-conferences or barcamps. An un-conference is just like a conference except that there are no pre-selected speakers and no keynotes. Each participant has the opportunity to speak because the sessions are participant-led. The discussion leaders can talk about anything that they think would be of interest and other people will go to their session, or not, based upon their interest in the topic.
Both UXCamp and MobileUXCamp are all day events with 24 breakout sessions. UXCamp focuses on user experience design and MobileUXCamp focuses on mobile user experience design. UXCamp DC 2010 was the first un-conference in the states. They had been doing them in London for at least a year prior.
Our sponsors are companies with an interest in gaining exposure to the participants as well as an interest in positioning themselves as leaders in the UX space.
LdC: What, exactly, inspired you to create this program?
GC: I wanted to learn more about user experience design and gain more exposure to the community because I wanted to move into that profession. Although I have more than 15 years of web design and development experience, user experience design was an emerging field. I found that I enjoyed the production and outcome of the event as much as I enjoyed the learning.
LdC: So, what has response been like?
GC: So far, every UXCamp and MobileUX Camp DC has been sold out with waiting lists. I am also able to get a good group of sponsors who have seen value in supporting the events. To date, there have been three UXCamps and one MobileUX Camp. The next MobileUXCamp DC will be September 15, 2012.
(Black Enterprise) — What does it take to get your tech company funded by people other than your family and friends? It's a lot harder for tech entrepreneurs than for those who are trying to raise capital for a brick and mortar business. The product and customers are sometimes less tangible.  Before launching FileBlaze, a cloud-based file storage and streaming service, Chuck Baker, 41, worked as an executive producer for music artists like Mya and Dru Hill. He realized there was a void in ways to transfer large uncompressed files like music, videos, and photographs, and preview them in real-time from the Web without also downloading other memory intensive software. He created FileBlaze to help prevent piracy, leaks and unauthorized downloads of copyrighted material.
(Tech Crunch) — If Mike and I have it "tough," the entrepreneurs at NewMe, the first startup accelerator targeting black founders specifically, have it a thousand times tougher with regards to looking like they should work in tech — Women represent 23.8% versus African-Americans at 1.5% of our work force respectively. As Central.ly co-founder Chris Bennett told me, "There aren't minorities in tech, there just aren't. One of the problems in the black tech community is that there isn't yet a community." Co-founded by Angela Benton (wow, female and a minority — a double whammy) and Wayne Sutton, NewMe attempts to remedy this, by giving Silicon Valley exposure to African American-led startups. NewMe provides its charges with access to housing, resources and mentorship from top Silicon Valley companies (Google is a sponsor and the startups have been working out of Tagged's offices). Instead of investment, the incubator aims to provide value by fostering a supportive community.
(Huffington Post) — GenJuice CEO Arielle Patrice Scott decided at an early age that she wanted to be the next Mark Zuckerberg.  Like Facebook CEO Zuckerberg, Scott co-founded her first company, InternshipIn, while in college. Unlike Zuckerberg's startup, however, Scott's venture didn't grow into a multibillion-dollar behemoth — by her own admission, it failed — and unlike the famous Harvard dropout, Scott graduated from the University of California, Berkeley, last year.  The other key difference: while Zuckerberg, like so many Web startup CEOs, is a white man, Scott is an African-American woman, part of a still-underrepresented group in the tech industry. Last year, 21 percent of startups seeking angel investments were women-owned ventures, while minority-owned businesses made up just 6 percent of entrepreneurs seeking funding, according to the Center for Venture Research.
by R. Asmerom
In the past year, the lack of African-Americans in Silicon Valley has been well-documented. But no one needs a report or study to really understand how much Blacks are lacking in the behind-the-scenes action of the tech space. It's a deficiency of sorts that doesn't make sense considering our capacities to tap into the market.
The experience of Kiratiana Freelon, editor for BlackAtlas.com and author of "Kiratiana's Travel Guide to Black Paris," may very well reflect the perceptions that deter greater African-American involvement. "Even though I had gone to Harvard, attended the same colleges as these tech superstars [like] Bill Gates or Mark Zuckerberg, I never in my life thought that I could apply my ideas to technology and create something until last year."
The life changing moment for Freelon came at the SXSW 2010 festival, where she witnessed a pitch event involving a myriad of enterpreneurs who had built web apps and tech companies.
"It made me [ask myself] 'why am I not considering starting a tech company as well?" she said. "I was always thinking of myself as a blogger, a video blogger or a social media enthusiast. It made me realize that all that tech people were doing were solving problems. Although I didn't have the tech abilities to code a problem, I still could partner with a tech person to develop an idea that solves a problem and helps people."
Not only did the experience change Freelon's approach to her own media career but also ignited her passion to encourage more African-American to pursue tech entrepreneurship as she witnessed the dearth of Black figures representing in tech. With that, her "100% Viable, 1% Visible" project was born. She presented her findings about the lack of African-American participation in Silicon Valley and the opportunities for improving participation at the most recent SXSW festival.
She extrapolated on a 2010 study conducted by MIT MBA student Allen T. Lamb which researched why African-American led companies were so far behind that of its white and Asian-led counterparts. Among other things, the study showed that African-American headed companies are underfunded from the start and many African-American entrepreneurs live outside of tech centers.
"There's not enough minorities in the Slicon Valley ecosystem – the people who are funding the companies don't get to know African-Americans personally," said Freelon. "If you are going to play with the big dogs, you gotta live there, be [amongst] them."
Republished from The Huffington Post
by Mike Green
There's an economic crisis of monumental proportions occurring in Black America. The challenges stretch across a vast spectrum of education, unemployment, entrepreneurship, investment and innovation. But you won't hear much about this crisis from any of the so-called "mainstream" media.
Black Unemployment in America: Media Reports
The New York Times touched on the issue in, "The New Poor: Blacks in Memphis Lose Decades in Economic Gains." The Times narrowed America's economic crisis to the financial impact on a Memphis family and offered statistics to what it dubbed, "The Great Recession." But the focus of the article is limited to job losses, foreclosures and economic despair in a single region that has turned back the calendar of progress.
The Washington Post Business Columnist Steven Pearlstein took a stab at the problem in his Sept. 7 column, "The Bleak Truth About Unemployment." Pearlstein tells us the eight million jobs lost across the nation are largely a result of a structural, not cyclical, change. Manufacturing, construction, hospitality and retail have all lost two million jobs each, accounting for two-thirds of the total job loss across America. A fraction of the jobs lost are currently being recovered and Pearlstein doesn't see the vast majority of those jobs returning anytime soon.
Black media, such as theloop21.com, are also decrying the travails of economic disaster. The Loop 21 dissects the most recent U.S. Bureau of Labor's statistics on Black Unemployment (16.3%) and pushes the number as high as 48% in its Sept. 3 article, "Locked Out: The Truth Behind the Black Unemployment Rate."
While media are bemoaning the Great Depression-like "Great Recession," none are juxtaposing the explosive tech industries and Internet ventures against the backdrop of miserable forecasts of long-term unemployment and the catastrophic crumbling of industry infrastructures.
About This Series: Focal Point — Innovation
While the "Great Recession" impacts all of America, Black America is suffering from new economic trauma just as it emerges from the shadows of institutionalized racism that stunted its growth for generations. And while White America races to support entrepreneurial innovators and seed high-growth companies, Black America has been caught flat-footed and is in danger of being left behind in the dust of innovation-propelled technology — relegated to the role of consumers who transfer much of today's Black earned wealth to the high tech entrepreneurs of tomorrow.
This series seeks to not only expose the hidden crisis in Black America, but also unveil little known opportunities through which solutions may be derived.
In part one, the voices of three innovative business leaders were introduced to address the challenges facing Black America's entrepreneurs and investors. This is the second of four installments in a series addressing the Innovation Crisis in Black America.

Today we ask: Where are African American entrepreneurs and angel investors in the exploding high tech industries?
This question points to the critical juncture at which Black America transitions from a 20th century struggle for Civil Rights and jobs, to a 21st century mindset that capitalizes upon innovative ideas and invests heavily in seeding rapid-growth entrepreneurial endeavors that produce new jobs as well help diversify the captains who control high tech and Internet industries. (More on this in the upcoming interview with Johnathan Holifield in part four).
Economic Challenges Facing Black America
Unemployment in Black America is twice that of the nation as a whole. The Congressional Joint Economic Committee report released in March 2010 reveals that "both the unemployment rate and the duration of unemployment increased dramatically during the Great Recession among African Americans." Among Black teens unemployment has reached crisis levels. (See chart).


Chart created by Mike Green. Source: Bureau of Labor Statistics
Black America's unemployment rate is one key indicator of a crisis condition. Some economists are predicting many jobs will not return and some industries are undergoing a transformation that requires significant downsizing (e.g. U.S. media have laid off a significant portion of its workforce with more to come). That means millions of workers could be transitioning to new careers.
Entrepreneurship is the desired path of renovation, restoration, innovation and opportunity when industry infrastructures crumble. Yet, the world of entrepreneurship and angel investing is foreign to most Black Americans, despite the fact that in 2009 alone more than $17 billion was invested in entrepreneurial ventures that created 250,000 new jobs.
In the first six months of 2010, African American-led companies were involved in less than 1 percent of funded entrepreneurial ventures (CB Insights report). That's an ongoing problem that needs to be addressed.
Black Enterprise magazine reported last year on the efforts of Network For Teaching Entrepreneurship (NFTE) in an article titled, "Youth Use Entrepreneurship as a Pathway to Success."
While such articles shed a spotlight upon positive efforts being made to address the conspicuous dearth of entrepreneurs in the high-growth technology fields, the stark reality of severely under-represented African American-led endeavors in both the explosive industries of innovation and SEC-qualified angel investing require significant media attention.
The reality facing Black entrepreneurs seeking investment (Stats below apply to full year, 2009):
Angel investments in U.S. companies: $17.6 billion (decrease of 8.3% over 2008)
Number of companies seeking angel funding: Roughly 395,000
Minority-owned firms seeking angel investment: 6.2% of total companies
Entrepreneurial ventures receiving angel funding: 57,225 (increase of 3.1% over 2008)
Yield Rate (percentage of firms seeking funding that are successful): 14.5% / 14.2% for minorities
Total active investors: 259,480 (unchanged from 2008)
Minority angel investors: 3.5% of total angel population


Delineation of investments in technology sectors in 2009. Source: Center for Venture Research (Univ. of New Hampshire)
The Center for Venture Research's report on angel investing in 2009 shows that minority-owned firms had a similar rate of success in comparison to the overall market. Since minority companies were roughly 6 percent of the total number seeking funding, with a success rate of 14.2 percent, the final tally of minority companies that were successful in receiving funding amounted to roughly 6 percent of all the entrepreneurial ventures that received angel investments in 2009.
Of those companies, we do not know how many were African American. We do know the Center for Venture Research stated in its report, "However, the small percentage of minority-owned firms seeking angel capital is of concern."
Where are the African American entrepreneurs?
I asked Lauran Bonapart of Lauton Capital to respond to the issue.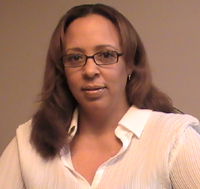 Lauran Bonapart, CEO
Lauton Capital Group
Q: In a recent report, CB Insights revealed that Black entrepreneurs received just 1 percent of funding from angels and VCs in the first half of 2010, while Asians, who make up far less a percentage of the population, accounted for 12 percent of funding recipients. Can you shed some light on what this data means to investors and entrepreneurs?
A: I'd be curious to know the number of organizations that were actually seeking the funding. In the past, maybe five years, I've only come across two African American-owned organizations that were seeking funding from my company, as opposed to 85 percent Caucasian.
It's very challenging to find African Americans who are owners or minority stakeholders for Internet-based companies. I've seen a slight increase in the technology sectors but not so much with Internet-based organizations or health care organizations
So, I'd want to know how many organizations were actually seeking funding where only 1 percent of them were funded. Was it 10 companies and 1 percent of the 10 received funding? Well, that's not bad. If it was 100 … that would be different. So, I don't know how skewed these numbers are.
Q: In your experience are there two few Black entrepreneurs overall or too few who reach a qualified level for investment?
A: I absolutely think it's both. In my experience in this industry, I have come across very few African American entrepreneurs. I can basically count them on one hand.
So, I would say that the first thing we would need to do as a community is to really step up to the plate with entrepreneurs who have a great idea, have great management in place and then determine if it is a project that is fundable.
Q: Talk a bit about the steps toward getting an idea off the ground.
A: I think the first and foremost important step is you have to have that next great idea. It's one of two things: It's a brand new concept and a great idea or you're improving an existing concept that's out there, something's already making money … generating revenue.
Step No. 1 is do your homework and get feedback that the idea that you have is actually viable.
The next thing is, all investors want to see that you've put some money into a project. They don't want to shoulder the risk entirely by themselves. So, between friends, family, colleagues and so forth, you have to bring your idea beyond the concept level.
Have a prototype developed or discussions with a larger firm that would be interested in working with you. It's going to be very important that your business plan is solid, airtight. Exit strategies are involved. You also want to make sure your management team is bringing a ton of experience to the table.
Once you get past the, "We have a great idea," it looks fantastic on paper, and there's a solid management team in place, at that point you can begin to have discussions with either angels or VCs to determine what type of feedback they're going to give you to procure funding for your project.
Q: If an entrepreneur stems from a background of poverty, poor education and the relational family is similarly situated, what steps can they take to overcome those types of challenges in getting their idea to a level of funding?
A: Wow. That's a great question. I believe, in my experience, it's all about the idea that you have. If you have a great idea and a great concept, you can overcome poor management in a myriad of ways.
If you have a great idea about enhancing an existing concept or existing product, it's going to take a lot of research and legwork, not necessarily money. But you have to be passionate about what you're doing and you have to have people you can bounce ideas off of; and you'd be surprised as to how many people would help you in the industry with just a quick phone call. So, it's about knowing who to go to, finding the people that are relevant in the industry that you're in; and I don't think any of that pertains to your poverty level or educational background.