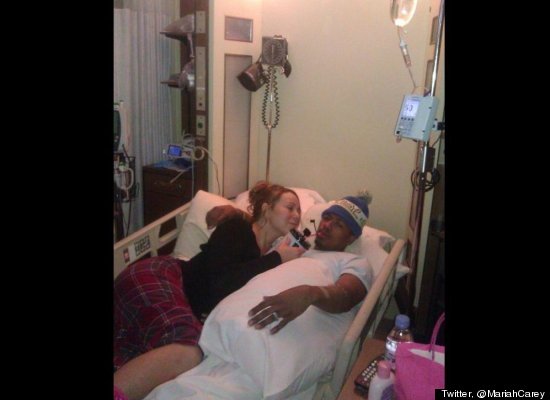 Looks like the end of the holiday season wasn't so jolly for the Cannons. While vacationing in Aspen, Colorado, Nick was diagnosed with mild kidney failure and has been hospitalized
Mariah twitpiced this photo of she and her husband in the hospital bed and also asked fans to pray for Nick.
Sounds pretty serious. We hope he recovers quickly.
See what else Mariah had to say about role reversal in her marriage over at Black Voices.
More on Madame Noire!
MadameNoire Video
Comment Disclaimer: Comments that contain profane or derogatory language, video links or exceed 200 words will require approval by a moderator before appearing in the comment section. XOXO-MN